---
---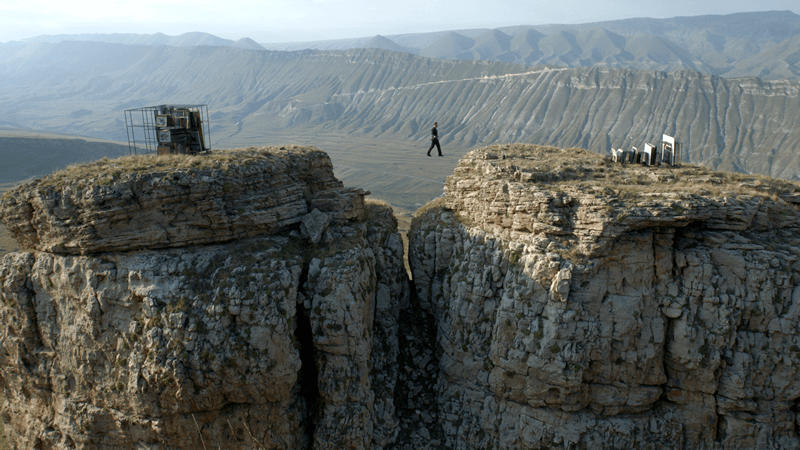 Taus Makhacheva, Tightrope, 2015
---
---
As the curtain rises on the year 2022, cultural initiatives across the Gulf region, and in particular in Dubai, take centre stage. There is a collective eagerness among art practitioners and audiences alike to move on from the pandemic, to be inspired and grow, bolstered by new technologies and alternative solutions to make the cultural sector sustainable. Dubai and its neighbours through their diverse creative scenes are a splendid illustration of this.
Art Dubai will celebrate its 15th edition back at home in Madinat Jumeirah from 11-13 March 2022. It will be the largest edition to date with 115 presentations across the fair's Contemporary, Modern, Bawwaba and Digital sections (30 participating for the first-time) from over 40 countries. A theme running through the fair is timely: that of digital art and NFTs. It will be the subject of the Global Art Forum 'This is the Picture', elements of the extensive education programming, such as Campus Art Dubai 9.0 Blockchain, and a new curated section of the fair, Art Dubai Digital.
---
---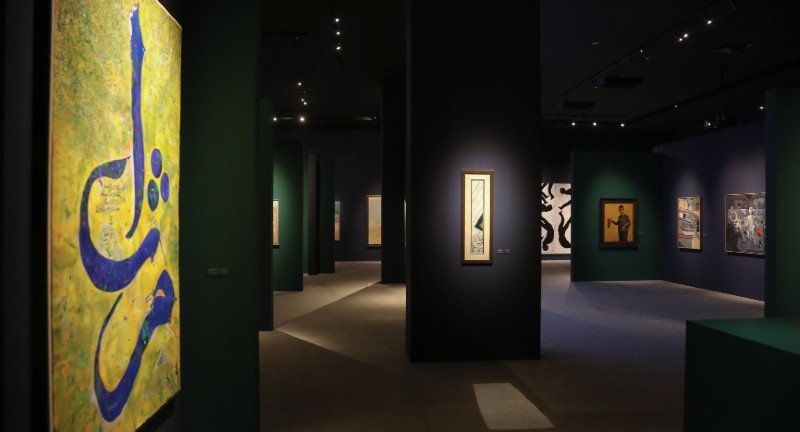 When Images Speak Highlights from the Dubai Collection curated by Dr. Nada Shabout is at the Etihad Museum
---
---
Art Dubai Week takes place during the final month of Dubai Expo 2020 (until 27 March 2022). Many of the192 pavilions have a cultural connection and a major highlight are the 11 commissioned artworks curated by Tarek Abou El Fetouh. Expo has been a motivating factor for a number of creative partnerships across the city, for example Thejamjar present Parallel Revival: The Making of Hammour House at Expo 2020 (until 31 March 2022) showing tapestry by Dubai-based muralist Stephen Chambers and a series of workshops and community events. Off Centre / On Stage (until 21 March 2022) curated by Todd Reisz at Jameel Arts Centre and supported by the Barjeel Art Foundation together with a new publication and a film and video programme curated by Hind Mezzaina (9 – 21 March 2022), records Dubai's past through collected photography. When Images Speak: Highlights from the Dubai Collection curated by Dr. Nada Shabout is at the Etihad Museum (until 6 May 2022).
---
---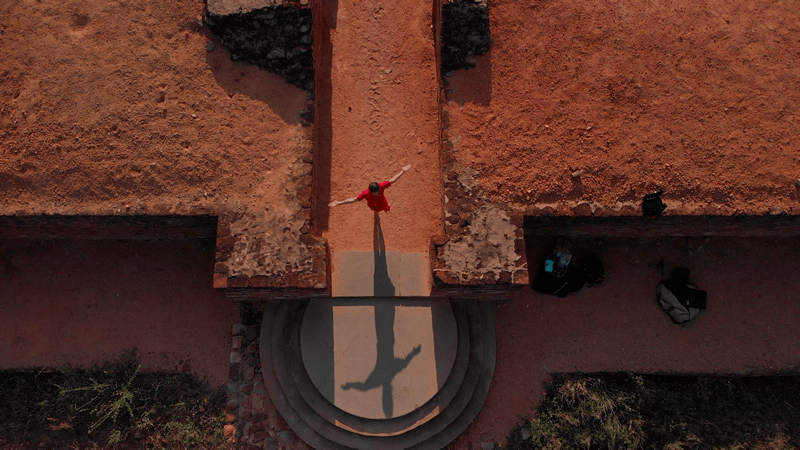 Video still from A Slightly Curving Place, A Study by Padmini Chettur (2020)
---
---
Alserkal Arts Foundation presents an innovative exhibition, A Slightly Curving Place curated by Nina Ghouse at Concrete (2 – 22 March 2022). Inspired by the work of an acoustic archaeologist, it rethinks our perceived relationship with language and listening. Wider programming includes a study group and film programme 'A Supplementary Country called Cinema' with Cinema Akil and the Goethe-Institut. Alserkal Art Week (7-12 March 2022) will include Galleries Day with new exhibition openings at galleries and pop-up guest projects, Majlis Talks and the Alserkal Residency's Spring Cycle open studios.
---
---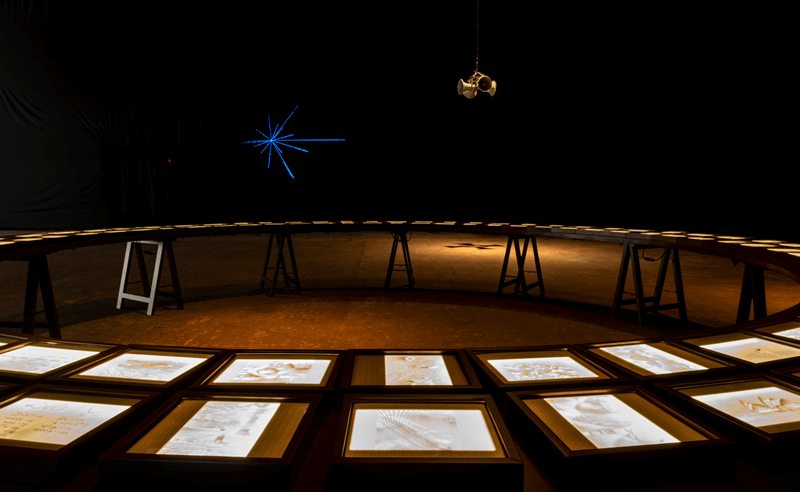 Jitish Kallat, Detail view of Covering Letter (terranum nuncius), (2018-20). 116 parallax barrier multi-scopic prints on plexiglass with programmed LED, circular wooden table, wooden bench, 4 horn speakers, video projection, display dimensions variable. Image courtesy of the artist.
---
---
Many artists are the subject of major solo exhibitions during Art Dubai Week 2022. Ishara Art Foundation presents Jitish Kallat: Order of Magnitude (12 January – 16 June 2022), the first time the leading Indian artist has shown work on such scale in West Asia or the Levant. Through his multimedia, hand-drawn and site-specific interventions, Kallat explores the fundamental relationship between the cosmic and the terrestrial.
During Art Dubai Week Jameel Arts Centre presents two important solo exhibitions, both firsts for the respective artists: Taus Makhacheva: A Space of Celebration (23 February – 13 August 2022) and Fahd Burki: Daydreams (5 March – 24 September 2022). Makhacheva, who's humour-led, mythical, fictional narrative practice is focused on the North Caucasus and Caspian Sea, will also show a new commission based on organic shapes, amusement parks and marine life. Daydreams brings together over 50 works by Burki whose interests range from architecture and graphics to science fiction and popular culture. Also on view is Artist's Room: Samson Young (until 7 May 2022) Park Projects, new commissions by Nahla Tabbaa and Trevor Yeung (February – May 2022) and Salma Serry in Library Circles (2 February – 3 August 2022).
Sharjah Art Foundation will see the return of March Meeting and the opening of several new exhibitions. Also in Sharjah, Cristiana de Marchi will have a solo exhibition of her mesmerising stitched works at Maraya Art Centre.
---
---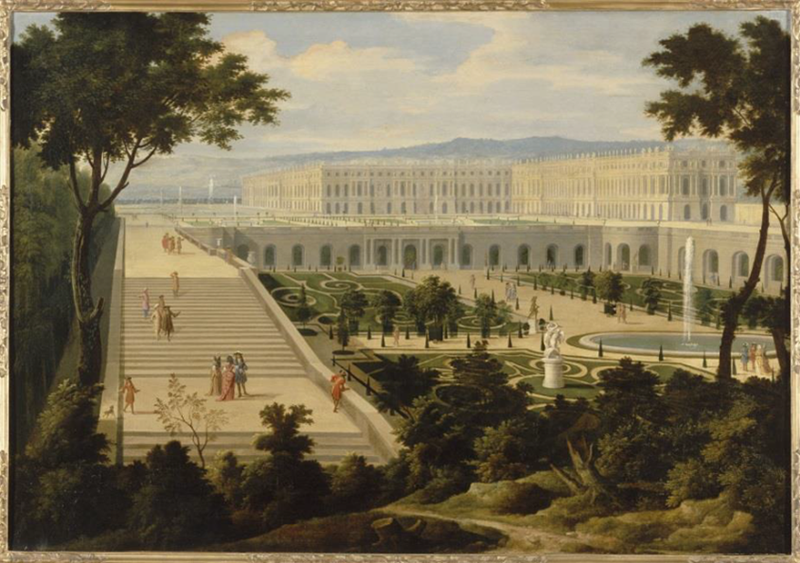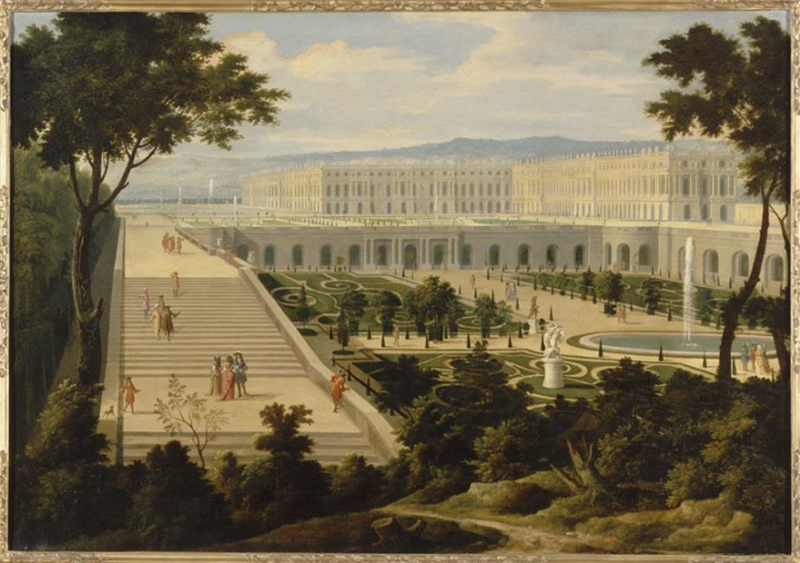 Louvre Abu Dhabi, View of the Palace of Versailles from the Orangerie Side Attributed to Etienne Allegrain © Château de Versailles, Dist. RMN – © Christophe Fouin Zahrah Al Ghamdi, 'Birth of a Place', 2021. Photo: Diriyah Foundation 
---
---
De Marchi is also showing work at Louvre Abu Dhabi, selected as one of 7 artists for the first annual exhibition Art Here (until 27 March 2022). Alongside this, Louvre Abu Dhabi open the exhibition Versailles and the World (26 January – 4 June 2022).
---
---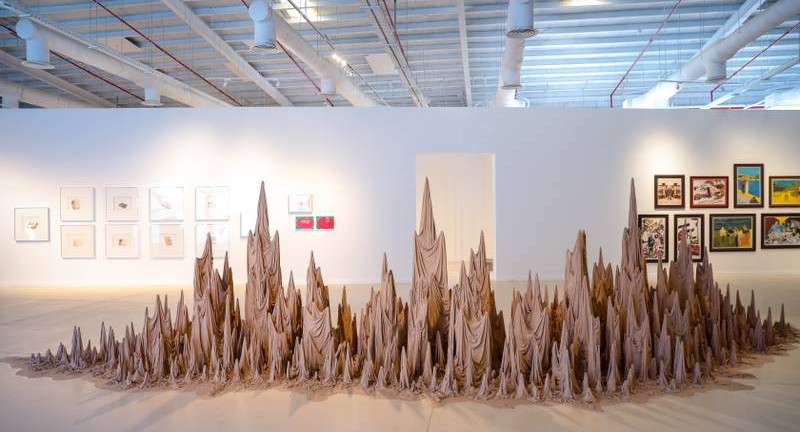 Zahrah Al Ghamdi, 'Birth of a Place', 2021. Photo: Diriyah Foundation 
---
---
Many visitors will aim to combine time in the UAE with Saudi Arabia where a phenomenal number of art shows are on –Sarab, the second iteration of Desert X AlUla (11 February – 30 March 2022) curated by Reem Fadda, 21,39 Jeddah Arts (3 March – 3 June 2022), Staple: What's on your plate? at Hayy Jameel (until 22 April 2022) and the Diriyah Biennale (until 11 March 2022).
---
---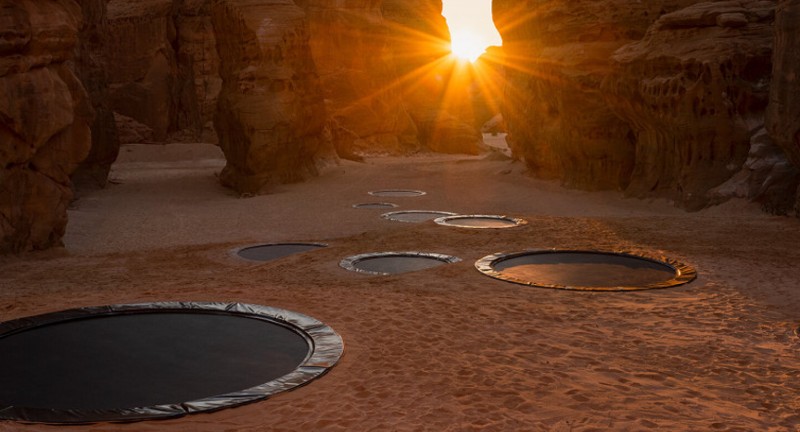 Manal Aldowayan, Now You See Me, Now You Don't, Desert XAlUla, Photo courtesy Lance Gerber
---
---
The diverse array of exhibitions and public programmes on offer during the annual Art Dubai Week in March 2022 – more than there has ever been before – are a signal of an arts and cultural community that is soaring high.
Do please visit the websites of galleries and organisations to plan your visit, as many have specific booking requirements and follow the latest guidelines provided by the UAE Government as regards COVID-19 regulations.
---
---
---
---
Digital Art at Art Dubai 2022
South Asian Art at Art Dubai 2022
Art Dubai Modern: The Soul of Progress
Art Dubai 2022 Contemporary Highlights: Craft and Geometry
African Art at Art Dubai 2022