---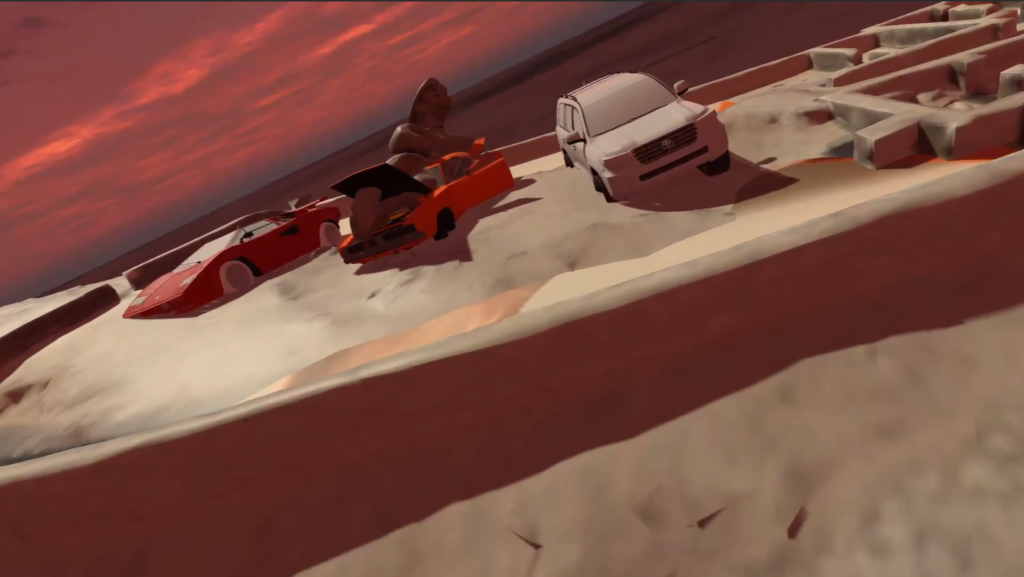 Talal Al Najjar. NauseaScape (Still), CGI video, 2023. Courtesy of the artist and Tabari Art Space
---
Now in its third year, the Art Dubai Digital section explores the intersection of new media art and technologies in order to expand our understanding of contemporary culture. In 2024, the section is curated by Auronda Scalera and Alfredo Cramerotti, co-directors of IAM-Infinity Art Museum in the metaverse and the Multiplicity-XXnft curatorial and publishing platform. 
In this interview they discuss their curatorial approach, the kinds of digital work we can expect, and  the emerging themes from the selected galleries.
What inspired your curatorial framework, which you've titled "Expansion / Diffusion"?
Alfredo Cramerotti & Auronda Scalera: Almost one hundred years ago, Edwin Hubble, working at the Carnegie Observatories in Pasadena, California, measured the redshifts of a number of distant galaxies and discovered that the universe was in expansion. In the same spirit of research and exploration, we have measured the temperature of artistic practices around the world, spanning geographies, time zones and formats. As a result, we will present an expanded vision of what it is, may be, and will be the field of contemporary art in the years to come.
---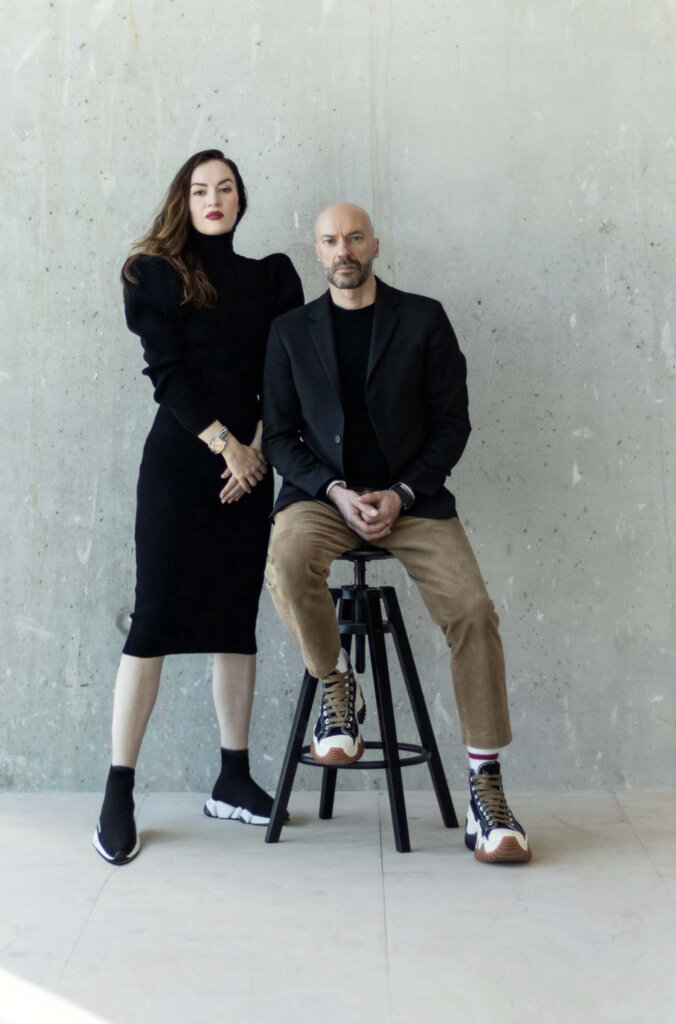 Auronda Scalera and Alfredo Cramerotti, Co-Curators of Art Dubai Digital 2024. Photo credit: Monika Cieplucha
---
How did you select the galleries that will be in the Art Dubai Digital section?
AC & AS: Hubble used a telescope to observe the skies and we've looked at digital art through what we call the field of art and advanced technologies (AxAT): that is, technical innovation through the lens of contemporary art and vice-versa. After a relentless investigation of what artists, creatives, technologists and producers of culture are up to now, Art Dubai Digital 2024 will present and, to some extent, predict the new themes, trends, names and formats in the current ecosystem being shaped by art, communication and technology.
What kinds of work will be on show?
AC & AS: The ever growing and changing realms of digital art can be difficult to grasp if one is not fully immersed in the field. Our highly curated section of artists, galleries, dealers, marketplaces, institutions and collections will navigate these frontiers through the presentation of digital video, the world of NFTs, augmented reality (AR), virtual reality (VR), extended reality (XR), artificial intelligence (AI), generative art, robotic art, and immersive art experiences. Art Dubai Digital embraces the "phygital" approach of current practitioners: not only digital art but a blend of digital and physical, virtual and analogue, screen-based and spatial.
---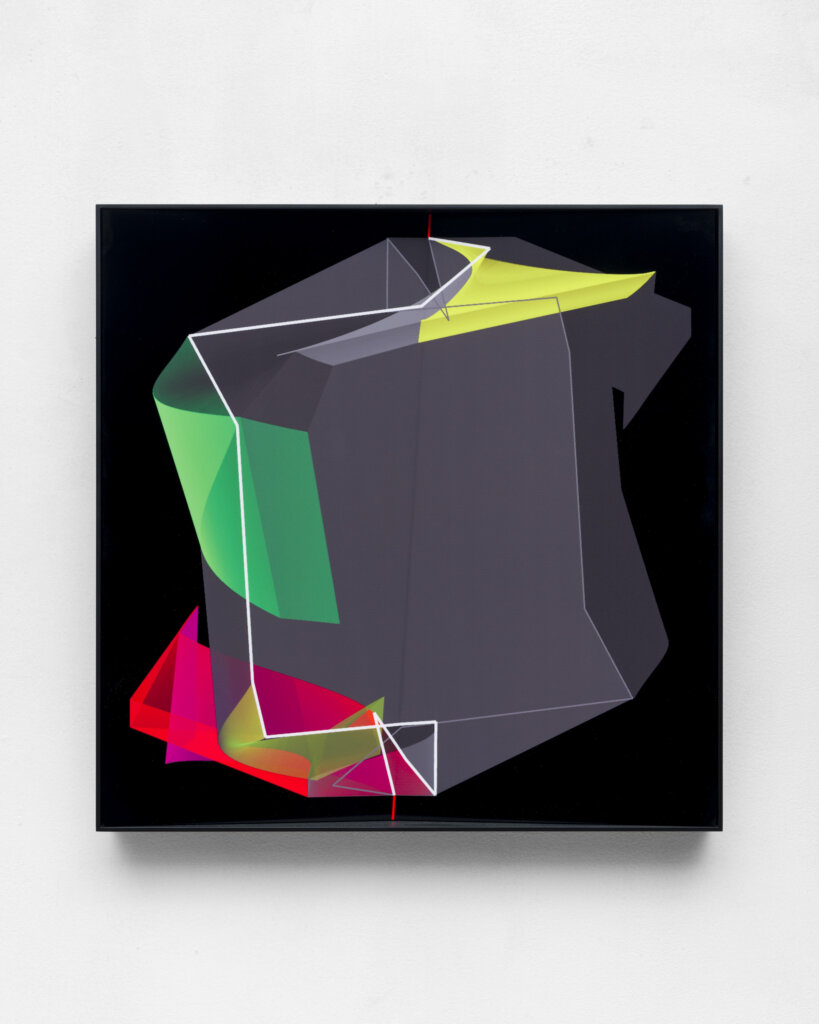 Manfred Mohr. P3010_3, 2020-2021. Dye sublimation on aluminium. Photo credit: Emile Askey. Courtesy of the artist and bitforms gallery
---
A few of the galleries are showing works that take on themes around spirituality — how does such a topic fit in with art and technology?
AC & AS: I think spirituality is actually quite close to technology's presence in our lives. Spirituality is something that is at the centre of your being and you don't really choose it; you feel it. You can't see it in your mind or your body. Technology is also very pervasive — every day, every situation, technology is now embedded into, even if we don't realise it. So there's a similarity there. Technology is seen in many ways as an expansion of the human body and, therefore, an expansion of our lives. In this age, where technology is so immersive, I think it has a very central position. Technology is now part of a holistic understanding of what it means to be a human being. Annka Kultys Gallery, for example, will present Claudia Hart's The Game of Life,  a collection of work inspired by games of chance and philosophies like tarot, astrology and the I Ching.
There's a large proportion of female artists in the Art Dubai Digital section this year and references to women's empowerment. Can you speak more about that?
AC & AS: It has been a constant thread in our work and we work hard to ensure that there is a balanced representation of women artists in our exhibitions. As in other parts of art history, there can be a tendency towards the promotion of white, Western male artists and so we actively work to bring in diversity in the digital art field. There are a few galleries in Art Dubai Digital 2024 who will be showing only women artists, such as Unit London. Their presentation will include digital artists Krista Kim, Linda Dounia and Studio Meeson who are using code to capture the experiential, corporeal and internal dimensions of the human body.
---
---
Preferential Hotel Packages and Special Itineraries
Explore the Bawwaba Section, Curated by Emiliano Valdes, a Journey into Artistic Healing
Art Dubai Modern 2024 Presents an Alternative Perspective on Modern Art After 1960
Introducing the Curators for Art Dubai 2024
Julius Baer's Curator Barbara Staubli on How to Build a Corporate Collection
Inside the Chaupal: Commissioned Performance at Art Dubai 2023