---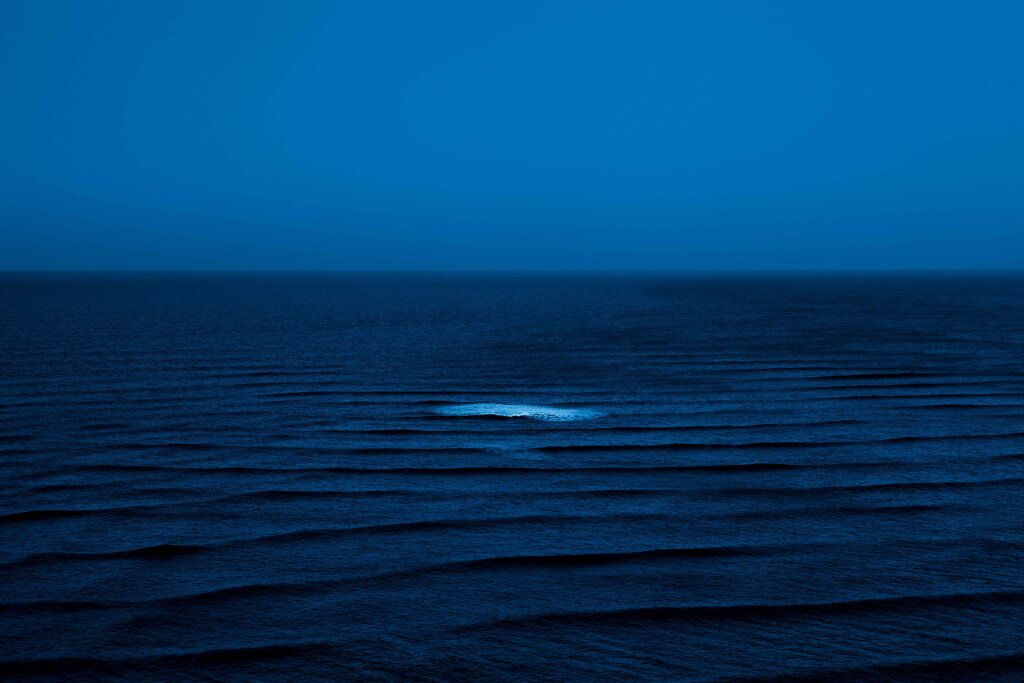 Nicolas Janowski. RISA, Adrift in Blue series, 2014-2026. Courtesy of the artist and Invernizzi Art Lab
---
We live in an age where self-help, mindfulness and meditation are prescribed en masse as an antidote to cope with the increasingly complex and chaotic world around us. Many thinkers and spiritual leaders throughout history, from the Buddha to Gandhi, have argued that you cannot put in motion a political and societal transformation without also transforming oneself, and this has been popularised in contemporary society. "The idea of an apparently easily attainable internal transformation that can have an impact on the world is alluring," says Emiliano Valdés, the curator of the Bawwaba section at Art Dubai 2024. "But the precise way in which this path of spiritual and human growth intersect with social and political justice and the general betterment of society is vague to say the least." 
---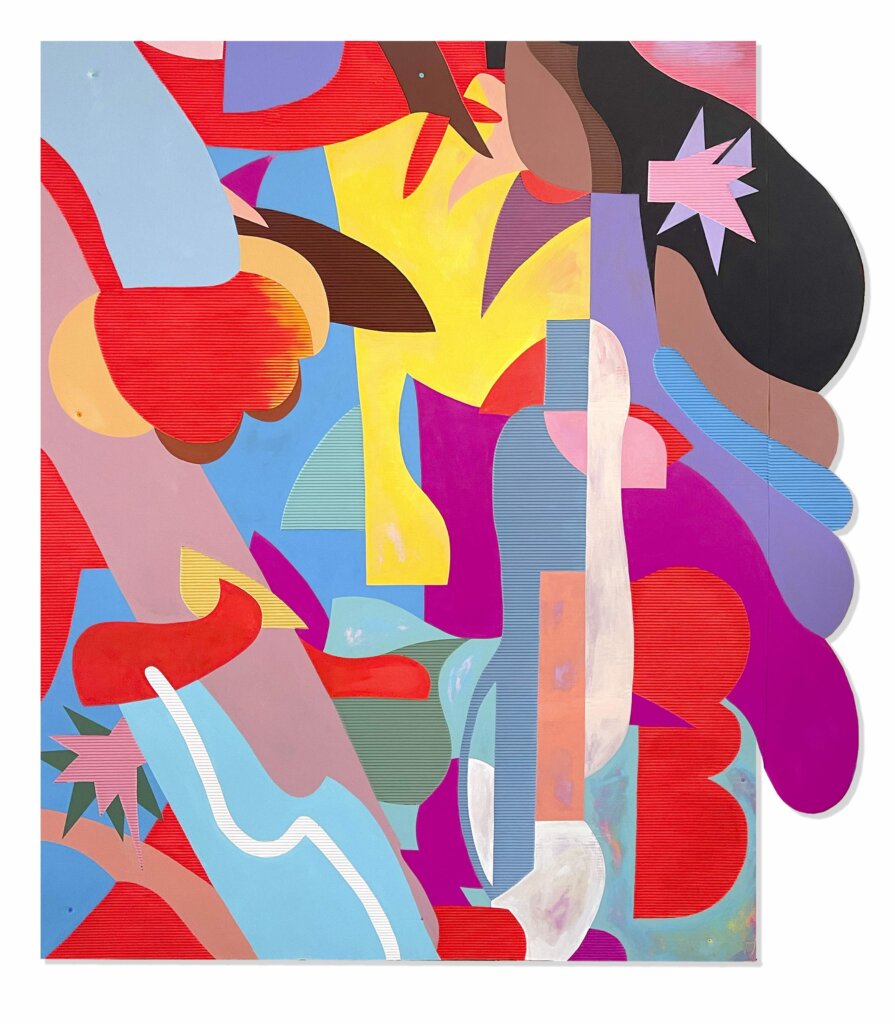 AVAF (Assume Vivid Astro Focus). Parada Vertical, 2023. Acrylic on duplex corrugated kraft paper. Courtesy of AVAF Studio
---
Valdés, the chief curator of the Museum of Modern Art in Medellin, Columbia, has titled his presentation Sanación / Healing and aims to look at the ways artists use their practice as a place of reckoning, healing and coming together, whether this be through confronting social and political issues, engaging in critical dialogue, or creating a sense of community and social justice. 
Bawwaba, meaning gateway in Arabic, focuses on solo exhibitions of artists from the Global South and artworks made in the 12 months prior to, or specifically for, Art Dubai. The majority of the artists on show will be making completely new works or creating a new piece as part of an ongoing series. The exhibiting artists – which this year have particularly strong representation from India and Latin America – work in a variety of mediums, including painting, sculpture, video, and performance.
One performance artist included in the presentation is Debashish Paul, represented by Kolkata-based Emami Art. "His practice is very much rooted in an exploration of identity in an Indian society that's dominated by heterosexual normativity. He explores the ways people try to fit into the world," Valdés says. Paul creates detailed costumes for his carefully structured performances that play out almost like rituals. "He carries out those rituals in an attempt to belong and to generate circumstances in which he can be himself and others can be themselves," Valdés adds. 
---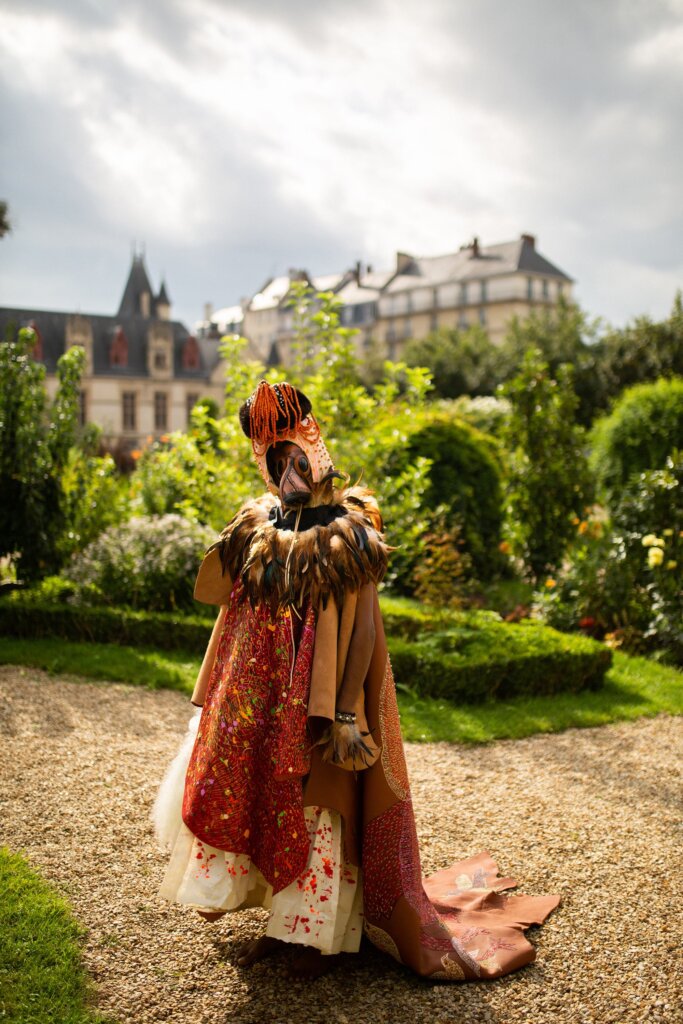 Debashish Paul. My Body Becomes You I, 2023. Archival print on Hahnemuhle paper. Courtesy of the artist and Emami Art
---
Reinata Sadimba, a Mozambican ceramicist who will be on show with Perve gallery in Lisbon, creates works that originate in traditional Makonde pottery. "She thinks of pottery as a ritual space and a place to connect to the earth and to materiality, but also a source of meditation and a way to present and be very conscious," Valdés says. 
Traditional craftsmanship, folklore and ritual are running themes through the Bawabba presentation. "Such acts demonstrate the different ways in which people make sense, not only of their presence in the world or ideas of spirituality, but also of the sacred in daily life," Valdés says. "It's an attempt also to push the boundaries of what is strictly contemporary art," he adds. "Historically, Western contemporary art has had a very rigid and hegemonic canon. We're trying to widen what is contained in that category through the lens of the Global South."
While some of the projects on show will be more personal and spiritual, others will be more socially oriented. "But all of them, I think, translate into practices that foster a wider understanding of the relationship between the Global South and the wider world and to put it even more broadly, between the self and the universe," Valdés says. He concludes: "I'm a firm believer that art has a social purpose. It may not be its only purpose, but I think it's one of its many things it can accomplish. It is a space to connect with forces greater than ourselves."
---
---
Preferential Hotel Packages and Special Itineraries
Art Dubai Modern 2024 Presents an Alternative Perspective on Modern Art After 1960
Art Dubai Digital 2024: Behind the Scenes with Curators Auronda Scalera and Alfredo Cramerotti
Introducing the Curators for Art Dubai 2024
Julius Baer's Curator Barbara Staubli on How to Build a Corporate Collection
Inside the Chaupal: Commissioned Performance at Art Dubai 2023