Meet Art Salon member and The Lighthouse Co-Founder Hashem Montasser
---
---
Art Dubai is delighted to welcome The Bookshop by The Lighthouse as a first-time bookshop partner for its upcoming edition, and spoke to Hashem Montasser about what to expect at the fair.
---
---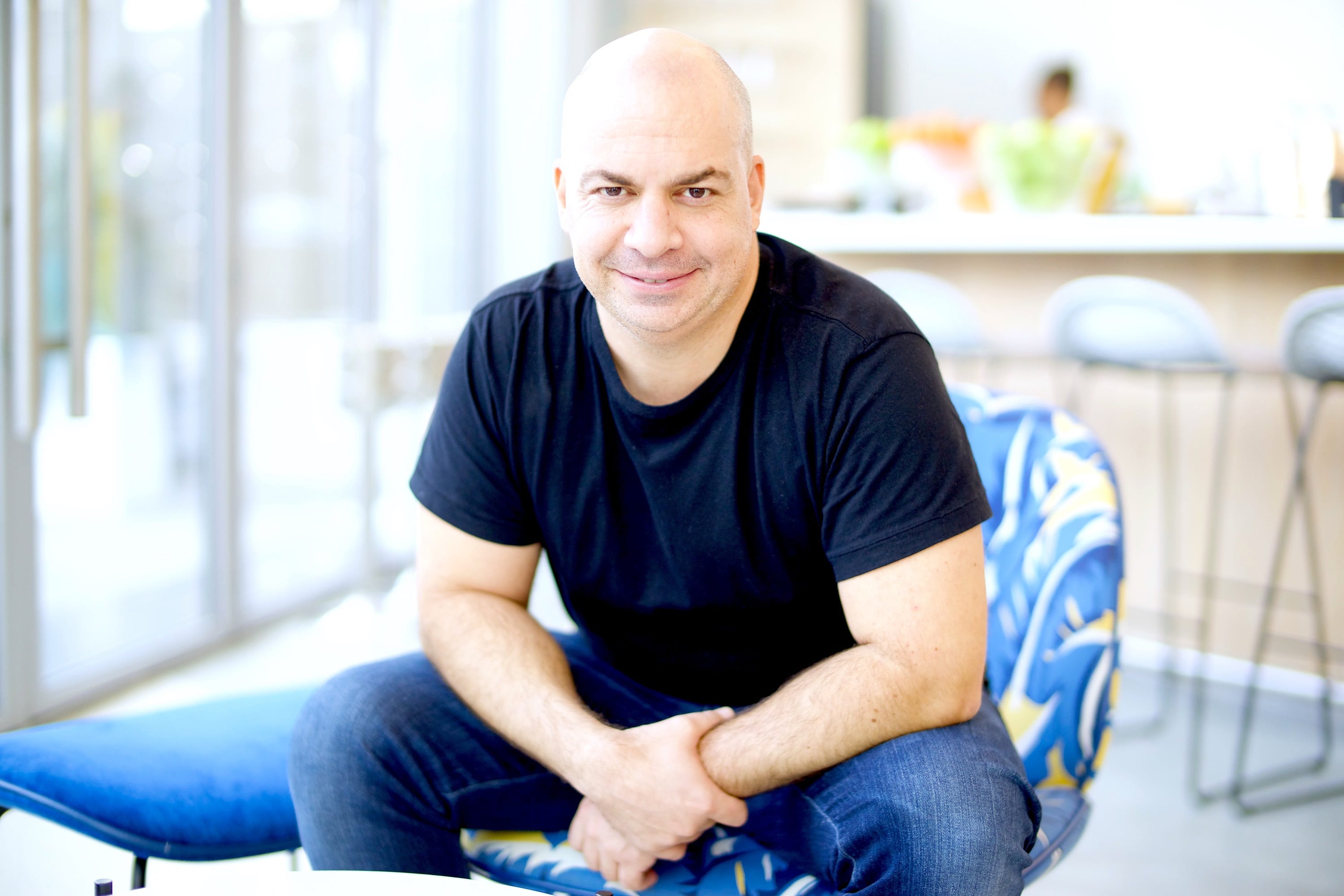 Hashem Montasser – Photo by Farah Alsharief for The Lighthouse.
1. As the co-founder of The Lighthouse, how do you plan to curate the selection of art and design books that will be displayed at the fair?
---
The main objective is to curate a selection that not only speaks to Art Dubai's audience and commands their attention, but also reflects themes that specifically relate to topics that the local art community is actively debating.
---
Expect the curated selection to include publications on art history both in the region and beyond, books on specific artists that we'd like to shed a light on, but also books on product and furniture design, children's books with an
art/design twist and other 'lifestyle' books that straddle the intersection between food and design. Examples of books we love are Dali/Duchamp based on the exhibition that took place at the Royal Academy of Art exploring the surprisingly strong friendship between those two modern masters, MoMA's series of children's books including 'Young Charlotte' and 'Young Frank', and 'Palestine on a Plate: Memories from My Mother's Kitchen' by Joudie Kalla.
---
---
2. This is the first time that The Lighthouse is teaming up with Art Dubai as the fair's onsite bookshop. What can visitors and bibliophiles expect from this new collaboration?
---
Given the presence of galleries, artists and curators at the fair that Art Dubai works closely with, we proactively reached out to many of them and asked them to suggest publications that they would like to see present at the bookshop. Our approach is collaborative and we want to make sure that many of the fair's stakeholders and partners feel represented and are part of the overall experience. What emerges should be an interesting and eclectic mix of publications, both in English and Arabic, that represent the 'soul' of the fair. So expect to see finds such as 'Summer Autumn Winter and Spring: Conversations with Artists from the Arab World' by Sam Bardaouil and Till Fellrath, Mahmoud Said's Catalogue Raisonnè, SKIRA's comprehensive publication on Farhad Moshiri and many other gems.
---
Visitors can also expect a playful collection of objects and gifts that rounds out our selection. We have been working with the estates of Keith Haring, Andy Warhol and others, which produce porcelain mugs and other objects. We would love to create a similar line focusing on our own artists in the Middle East. Who wouldn't want to go home with a Rokni Haerizadeh mug or a postcard with Seif Wanly's beautifully whimsical sketches?
---
---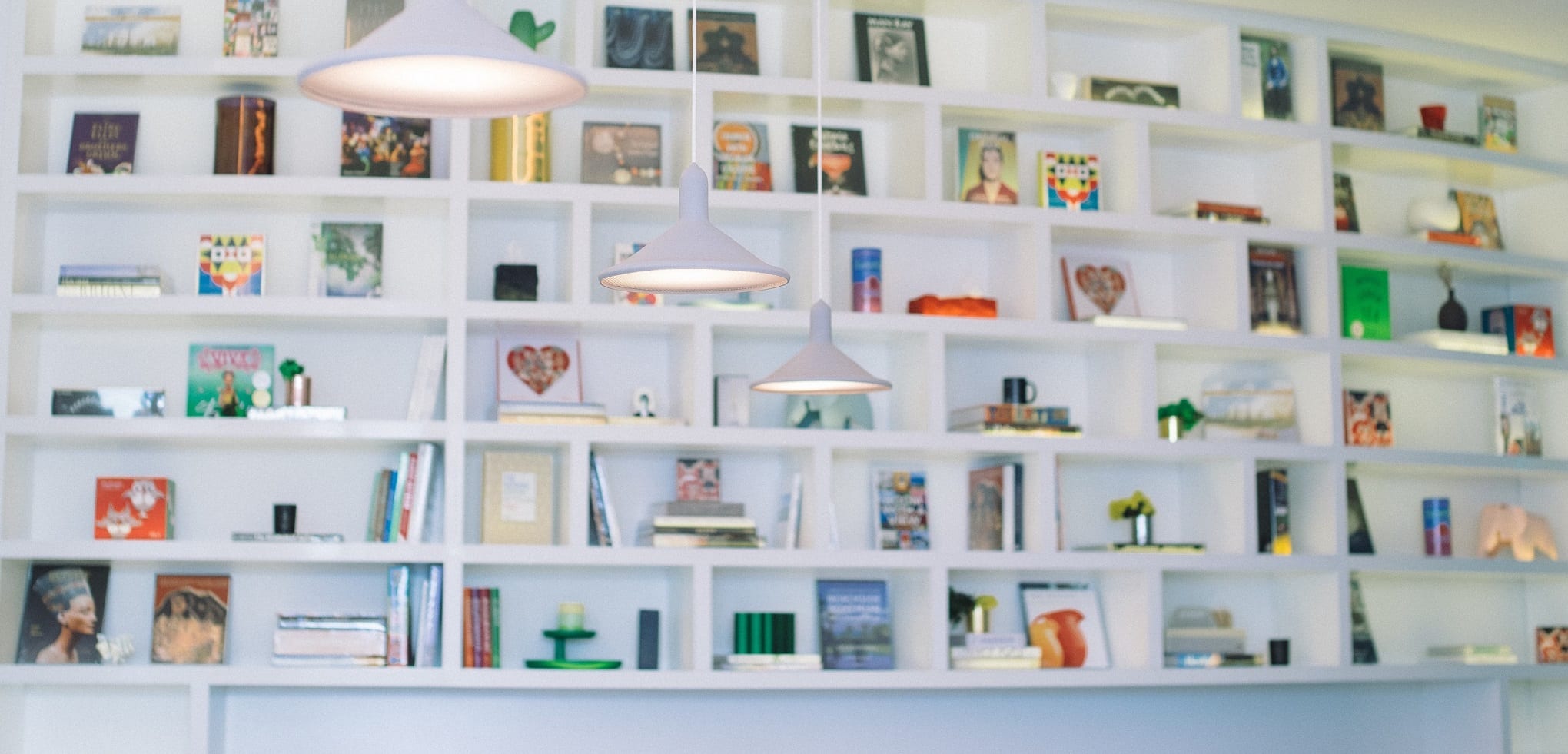 The Lighthouse Library – Photo by Farah Alsharief for The Lighthouse.
---
---
3. What do you enjoy most about Art Dubai? Is there a specific part of the fair that is special to you?
---
My typical routine is to tour the main gallery halls early on the first day, then spend two days attending some of the Global Art Forum talks, visiting the Modern section etc. before returning to the main gallery halls the last day after processing everything that I've experienced.
---
I am a fan of the Abraaj Group Art Prize and have found its evolution over the years quite compelling and the artwork selected almost always very interesting.
---
I am looking forward to seeing the inaugural Residents section, which I believe will likely become an excellent addition to the fair's programme. The kind of immersive experience that those artists will go through will invariably echo in their work and is key in establishing Dubai and the UAE as a hub for arts and culture.
---
---
4. Can you share with us your top title picks that art enthusiasts should keep an eye on during the course of the fair?
---
Phaidon's revised edition of Mona Hatoum is a great place to learn about one of the Arab world's most defining artists. The themes she deals with from displacement and memory to post-colonial feminism are all very important subjects.
---
We were able to successfully source a few copies of 'Sculptures of Jeddah', which provides insight into how, in some ways, Arab cities were ahead of their times. Forty years ago, Jeddah's then-mayor Mohamed Said Farsi (who studied in Alexandria and was a major collector of Egyptian art) decided to transform his city through an urban development scheme that placed contemporary art at its core and commissioned some of the world's greatest artists, the likes of Henry Moore, Jean Arp and Alexander Calder, to produce public art for the city. Photographed by Ahmed Mater, one of the most important contemporary artists in Saudi today, the book is a fascinating study in urban development and the role of art in a public setting.
---
---
---
---
Digital Art at Art Dubai 2022
South Asian Art at Art Dubai 2022
Art Dubai Modern: The Soul of Progress
Art Dubai 2022 Contemporary Highlights: Craft and Geometry
African Art at Art Dubai 2022
Art Dubai Digital: 5 Works Not to Miss
Nancy Adajania on Bawwaba