---
---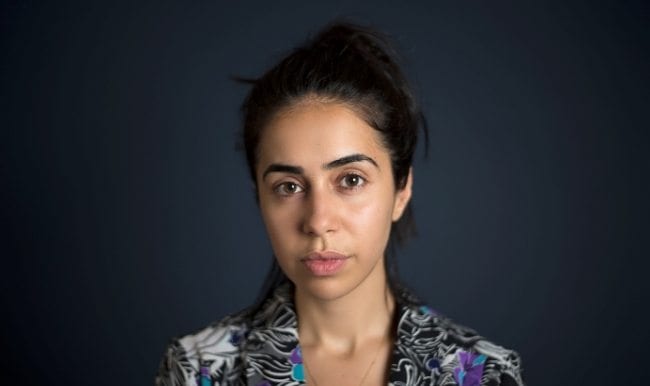 Myriam Ben Salah, curator of the 10th edition of the Abraaj Group Art Prize.
Photo courtesy Deborah Farnault.
---
---
Dubai, UAE, June 1, 2017 – The Abraaj Group today announced Tunisian-born and Paris-based writer and curator Myriam Ben Salah as the new curator for the upcoming edition of The Abraaj Group Art Prize. Ben Salah has been responsible for coordinating special projects and public programmes at the Palais de Tokyo in Paris and is Editor-in-Chief of the international edition of Kaleidoscope Magazine.
---
"I am very excited to have been chosen as the Guest Curator of the 10th edition of the Abraaj Group Art Prize. My curatorial practice covers different scopes and in recent years, I have felt an urgency to work towards shifting the narratives around the MENASA region and its artistic practices. I admire how Abraaj has been consistently supporting artists by offering them a platform for production and the opportunity to realise ambitious projects. Having the resources to produce is the cornerstone to a relevant art scene," said Ben Salah.
---
Chair of the Abraaj Group Art Prize Dana Farouki commented: "Over the last ten years, The Abraaj Group Art Prize has become an exceptional platform for artists and curators working in the region. We had a great number of excellent applications from curators of over 41 nationalities this year, which made it difficult to choose. Myriam's application really stood out and we're delighted to have her on board for the 10th edition of the Prize."
---
Each year, The Abraaj Group awards $100,000 to a winning artist to develop a new commission, and $10,000 each to three shortlisted artists to support the development of their artistic practice. The work of the winning artist is unveiled at each edition of Art Dubai, and complemented by an exhibition of works by the three shortlisted artists. Recognised as a unique opportunity for artists and curators in the region, 2018 will mark the 10th anniversary of the Prize.
---
This year, the Abraaj Group Art Prize Chair, Dana Farouki, and two permanent jury members Fayeeza Naqvi, Founding Trustee, Aman Foundation and Frederic Sicre, Managing Director, The Abraaj Group, welcome four new jury members:
---
Zeina Arida, Director, Nicolas Ibrahim Sursock Museum, Beirut
Myrna Ayad, Director, Art Dubai
Stuart Comer, Chief Curator of Media and Performance Art, MoMA, New York
Rashid Rana, Artist and Curator of the Lahore Biennale
Omar Berrada, Guest Curator of the 2016 Abraaj Group Art Prize, who sits on the jury for one year
---
Applications for artists close on June 2, 2017.
---
---
---
Digital Art at Art Dubai 2022
South Asian Art at Art Dubai 2022
Art Dubai Modern: The Soul of Progress
Art Dubai 2022 Contemporary Highlights: Craft and Geometry
African Art at Art Dubai 2022
Art Dubai Digital: 5 Works Not to Miss
Nancy Adajania on Bawwaba