---
---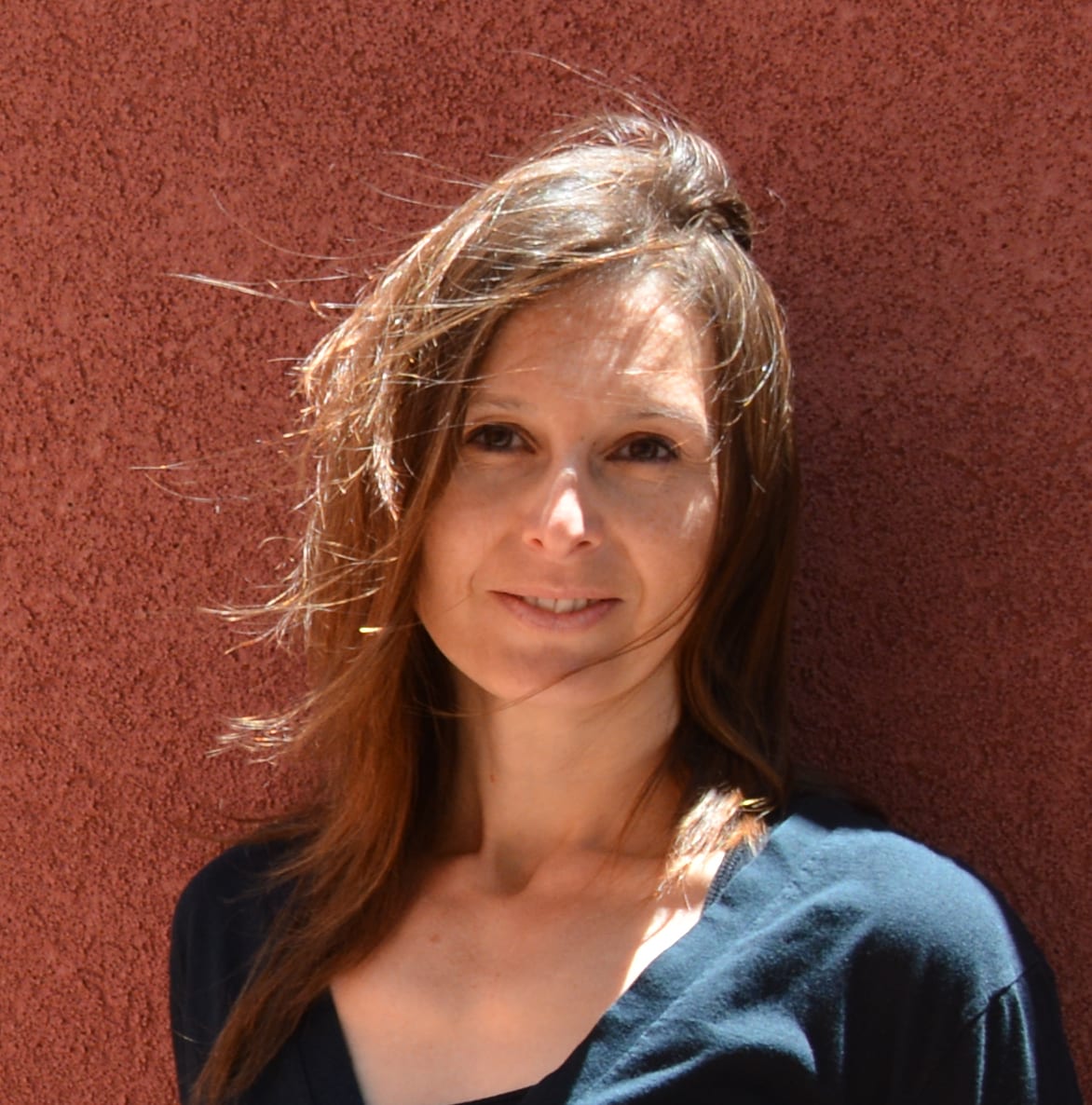 Cristiana de Marchi courtesy of Santa Fe Art Institute, 2014
---
Julius Baer, the leading Swiss private banking Group, will be supporting the regional art scene through a tribute to the late Hassan Sharif, the father of UAE Conceptual art, through an exhibition with the title Homage without an Homage, curated by Cristiana de Marchi. The exhibition showcases works by artists from different generations who have been mentored, influenced or inspired by Hassan Sharif's practice and teaching.
Art Dubai spoke to artist and curator Christiana de Marchi, an Italian/Lebanese visual artist, curator, and writer who lives and works between Beirut and Dubai about working with Sharif, his legacy and what visitors can expect to see at the exhibition.
Art Dubai: As an artist who has lived and worked extensively in the UAE for many years and worked and collaborated with many of the featured artists, how did it feel to be asked to curate the Exhibition?
Cristiana de Marchi: When I moved to the UAE 10 years ago I was very fortunate to meet an extraordinary group of artists, gathering around Hassan Sharif. I collaborated with them for nearly five years, within the context of The Flying House, a collective-kind of experience perpetrating a much longer context of gatherings running since the late '80s in Dubai, where artists and writers would meet and exchange ideas about philosophy, poetry and art theory nearly on a daily base.
The very fact I have been asked to curate this special project, which honors Hassan Sharif's memory and legacy, is in itself a privilege.
AD: Hassan spoke about re-doing, re-making, re-thinking, maybe he never wanted to be defined or imprisoned in a particular genre of work.  Will the exhibition feature then new works?  Are artists being commissioned to produce new works?
CDM: Hassan Sharif was an endlessly curious man, who wouldn't stop at any set or already achieved step in his life.
Some of the works presented in the show are either new or have never been shown in the UAE before. Regretfully it wasn't possible to commission any new works due to time constraints.
AD: Master, mentor, pioneer, provocateur, just a few words used to describe Hassan, but how would you describe him?
CDM: I would simply use the word "genius"
AD: Hassan Sharif has made provocation of his audience an art form in itself. From his outspoken early caricatures to his work over the course of a 40+ year career, are we to expect to be provoked in this exhibition?
CDM: The exhibition focuses on Hassan's legacy rather than on Hassan's artistic practice. There are certainly some surprises, both in terms of the selection of works and of the names in the show. The exhibition aims at tracing a trajectory which is both chronological, as it ties together different generations of UAE artists who have been influenced by Hassan Sharif; and transversal, as it also frames the deep relationship and influence Hassan performed on international artists who have either stayed in or left the UAE overtime.
AD: What do you think is his legacy?
CDM: It is still early and too painful to think of Hassan's legacy. Hassan was an extremely generous, genial, charismatic person who could inoculate those who had a chance to meet him and become close to him with an innovative approach.
AD:How do think Hassan's work, life and passion has touched you and the artists you are working with?
CDM: I had the true privilege of becoming a close friend to Hassan nearly 10 years ago.  I met him regularly for over a decade and discussed with him general ideas as well as ideas that influenced both our artistic practices. Conversations with Hassan and the restricted group of his 'disciples' and now fellow artists were never directed or apologetic: there was a free flow of ideas between us all. It was through these experiences that I can now look at my art making, with a non-judgmental eye and welcome constructively critical exchanges.
AD: Can you explain the title of the exhibition, "Homage without an Homage" and how it came about?
CDM: Hassan was a really ironic man. When I was first asked to curate this show I thought of course of a title. I didn't want to choose something too emphatic, nor did I want to diminish the principle of honoring his memory. Yet I really wanted to incorporate that sense of irony, of detachment and of irreverence that characterized Hassan.
AD: How did you choose the artists to be featured in the exhibition?
CDM: The main idea was to represent Hassan Sharif's legacy: I therefore opted for tracing a trajectory which is both chronological, as it ties together different generations of UAE artists who have been influenced by Hassan; and transversal, as it also frames the deep relationship and influence Hassan performed on international artists who have either stayed in or left the UAE overtime. The names came quite automatically, knowing the context of long term friendship developed by and around Hassan.
---
---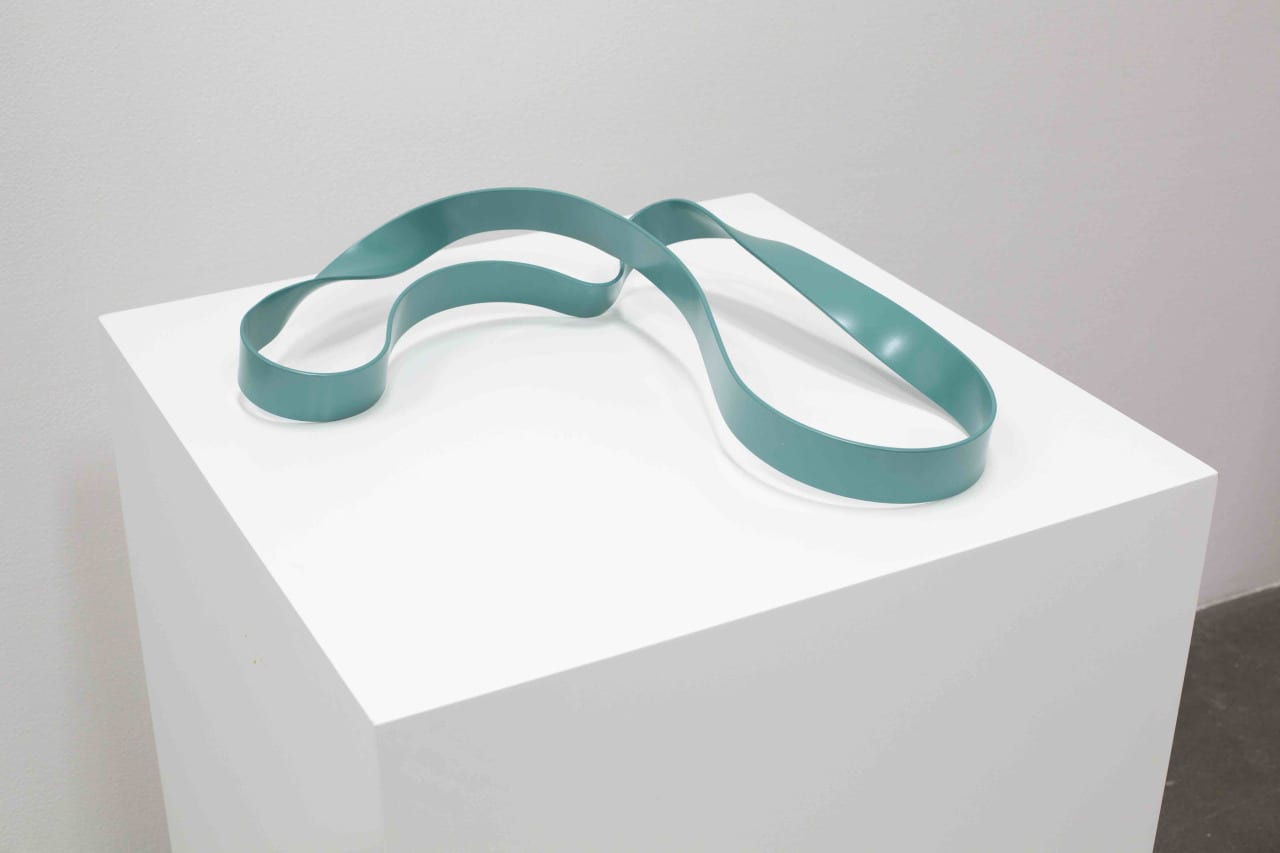 Shaikha Al Mazrou, Comfortable I, 2016.
---
AD: The use of the body featured in Hassan's work and in a number of the other featured artists such as yourself and Ebtisam AbdulAziz, how challenging is it to explore this medium as it is a side of contemporary art least shown, particularly in this region?
CDM: I am particularly interested in the use of body and performance in a region where this is still quite a taboo. With regards to that, in 2103 I curated an exhibition titled "MinD/Body", which focused on performance and the use of body in the GCC. It was a very well received show that really opened up a conversation about a subject that is not as infrequent as many would think in the region.
In addition, last year Sharjah Art Foundation published a small book of my poems about Hassan Sharif's 1982-1984 performances. It was a premiere as to my knowledge a similar kind of collaboration had never been activated earlier in the UAE, meaning between a visual artist and a poet (and visual artist). This book has had a long publishing story as the poems were first written in 2009, and Hassan created a beautiful installation out of them in 2010.
AD: Have you faced any restrictions in curating this exhibition?
CDM: I was given full freedom to curate the exhibition in a way to reflect Hassan's presence through the exploration of his legacy. Once the concept of the exhibition was defined, I did not encounter any restrictions.
AD: Hassan Sharif worked prolifically during his career and during the 80s he used his body in a series of performances developed with the European and London art scene, but these were as you wrote 'kept in a draw for decades', will this exhibition be revealing new works or pieces never seen before in the region and internationally?
CDM: This exhibition does not showcase any of Hassan's works. It is a true homage, in the absence of the one who is honored. There will be some surprising works though, either because of the technique explored by artists better known for different segments of their practice or for the very selection of the participating artists and the stories they carry.
AD: Hassan Sharif was a great inspiration to many artists who worked with him and admired his work; from the artists chosen to be represented in the exhibition can you see any thread or resemblances linking them all together.  What mark did he leave on artists who worked with him do you think? And can we see it in the exhibition?
CDM: The interesting aspect of the relation between Hassan and his disciples and closest friends is the multi-directionality of ideas and influences. When you know well enough the practice of Hassan and of his acolytes, you would notice multiple threads linking them with one another. The resemblance can be seen visually but it will be seen more often in the approach and in the philosophy of making.
AD:How has the contemporary art scene in Dubai changed and grown since you started your career?  What factors have led to its growth?
CDM: I first came to the UAE in 2006. At the time the art scene was immature with regards to the gallery and institutional system, but it was already rich if we think of the decennial activity of Hassan and his peers, of the Emirates Fine Arts Society and Sharjah Museum, and of the avant-garde experiments perpetrated over the past decades. What is really captivating though is how artists and poets formed part of the development of a local intellectual scene between the 1980s and the early 2000s.
---
---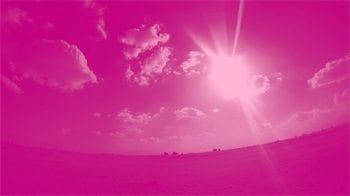 Jumairy, S/\M in BRZ5, 2016. Video, 29:25 Minutes, Commissioned by Maraya Art Centre (Sharjah) in collaboration with FARE (Milan).
---
AD: What is exciting about the scene today?
CDM: The main change coincided with the development of a commercial art scene initially through the launch of Art Dubai and the consequent augmentation of professional art galleries, especially in Dubai. Contextually, Sharjah has dramatically developed its institutions and reached a state-of-the-art level with its programming throughout the year; and Abu Dhabi is developing one of the most ambitious cultural projects in the whole region.
AD: How is it working with corporates such as Julius Baer and what role do they play in supported the art scene?
CDM: It is a true pleasure to witness the commitment of an organization such as Julius Baer which is well known for its mission abroad to engage with and assist in developing the local and regional art scene.
AD: How do artists in the region measure themselves? What are the grand pillars they use as inspirers or barometers to critic or judge their work?
CDM: The main question about validation in the region (and probably not only here) is that it comes from outside, as it's still a Western privilege.
For local artists, just like for international ones, main achievements and acknowledgement of their practice comes from the inclusion in major events worldwide.
AD: In 2009 you curated the first solo show of Hassan Sharif with Mohammed Kazem at 1×1 Gallery in Dubai, can you tell us about this experience and working closely with Hassan?
CDM: At the time I was serving as curator at The Flying House, a local collective which promotes contemporary conceptual UAE artists.
With Mohammed Kazem I curated Hassan's first solo show in a gallery in Dubai, in the beautiful spaces of 1×1 Gallery and 1×1 contemporary. It was a show that investigated the multiple facets of Hassan's practice, as we displayed his installations and semi-systems in the 1×1 contemporary spaces in Al Quoz (a huge warehouse, one of the first in the industrial area) and a selection of his paintings in 1×1 Gallery, in Jumeirah.
AD: It must be challenging bringing together artists from different countries, backgrounds and artistic styles. How do you see the exhibition coming together? Will you be working to a theme?
CDM: There is no such a thing as a theme for this exhibition. The red thread is represented by everyone's special and individual connections they had with Hassan. The theme here will rather be the narrative around the works and the artists.
AD: Can you give us a sneak insight into what visitors might see in the exhibition in March 2017?
CDM: Hopefully everyone attending the Art Fair will be able to visit the show. Art Dubai has grown enormously and is not anymore the privilege of a remote niche of art professionals and enthusiasts.
As well as the exhibition, I am organizing a program of talks around the show which is aimed at attracting a wide audience interested in discussing relevant subjects related to Hassan's practice, legacy and acknowledgement.
AD: What would you like visitors to the exhibition to take away with them?
CDM: A sense of Hassan's powerful ability to engage with others and of his generosity
---
---
Digital Art at Art Dubai 2022
South Asian Art at Art Dubai 2022
Art Dubai Modern: The Soul of Progress
Art Dubai 2022 Contemporary Highlights: Craft and Geometry
African Art at Art Dubai 2022
Art Dubai Digital: 5 Works Not to Miss
Nancy Adajania on Bawwaba