4 Questions with Melissa Gronlund
---
---
'I Am Not A Robot'- the theme for the 12th edition of The Global Art Forum, focuses on power, paranoia, and the potentials of automation. Ahead of the transdisciplinary summit, the Art Dubai Blog explores the implications of automation, through the words and thoughts of some of this year's contributors.
---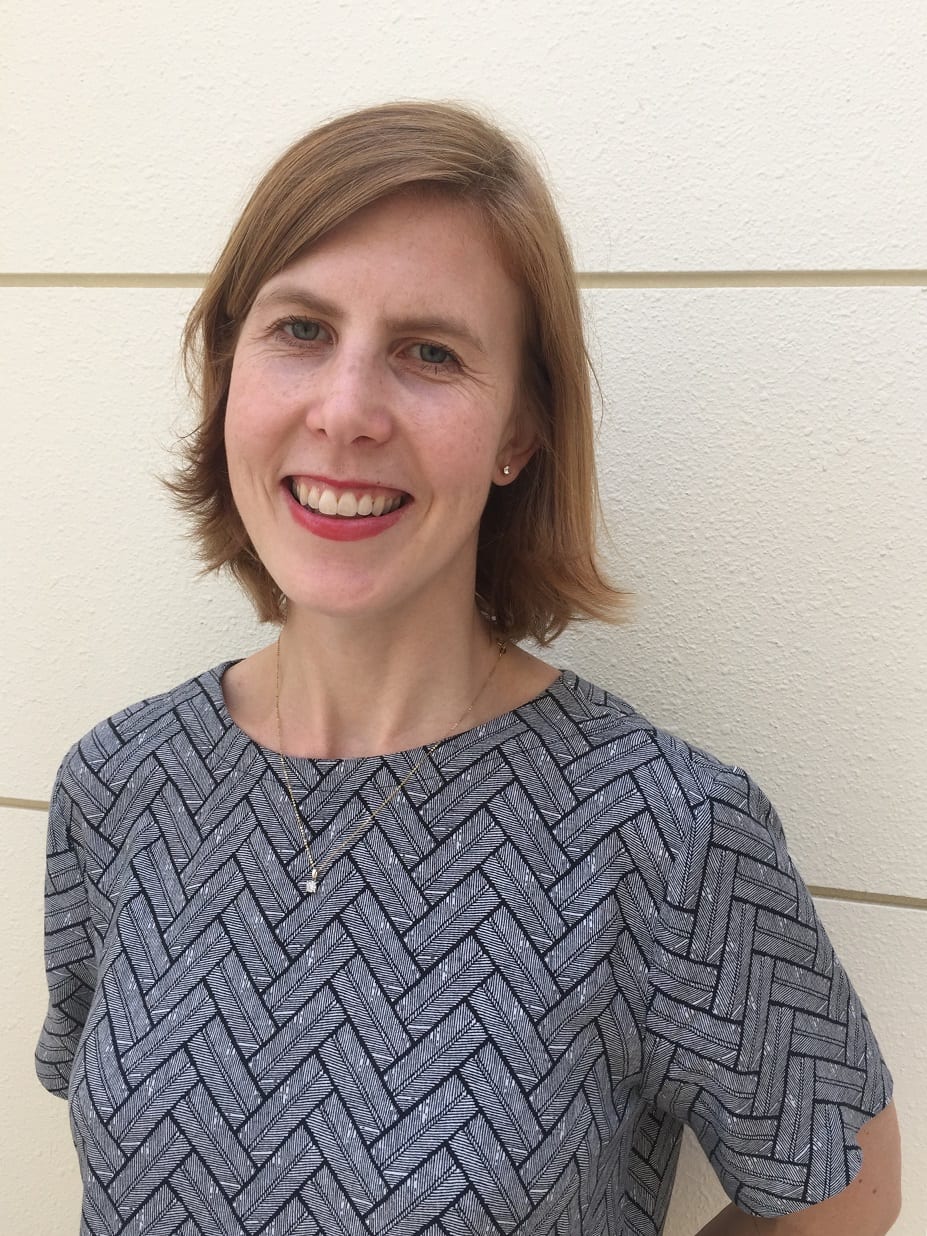 Melissa Gronlund is a writer based in Abu Dhabi. She is the author of Contemporary Art and Digital Culture (Routledge, 2016) and writes about art for The National, Artforum, Art Agenda and other venues. She is a former co-editor of Afterall and taught for many years at the Ruskin, University of Oxford.
---
---
1.  What aspects of the automated future excite you? What aspects worry or scare you?
I worry that that we will all retreat further into ourselves. People are already happy to initiate a chain of 20 texts to the question, 'Where do you want to
meet, and what time?', rather than just picking up the phone and resolving it in five seconds.
---
---
2. Google's algorithms have started to deep dream, producing psychedelic images that Philip K. Dick would envy. How much longer have humans got on the monopoly of culture?
I don't think robots are the issue here, but animals. How much longer until we realise the amount of empathy, levels of understanding, and even production that animals are capable of? I'm not even talking about octopi that make armor for themselves: I locked eyes with a squirrel over the summer, and he made a 90-degree turn to go play with his friends. We are going to be judged so badly by future generations.
---
---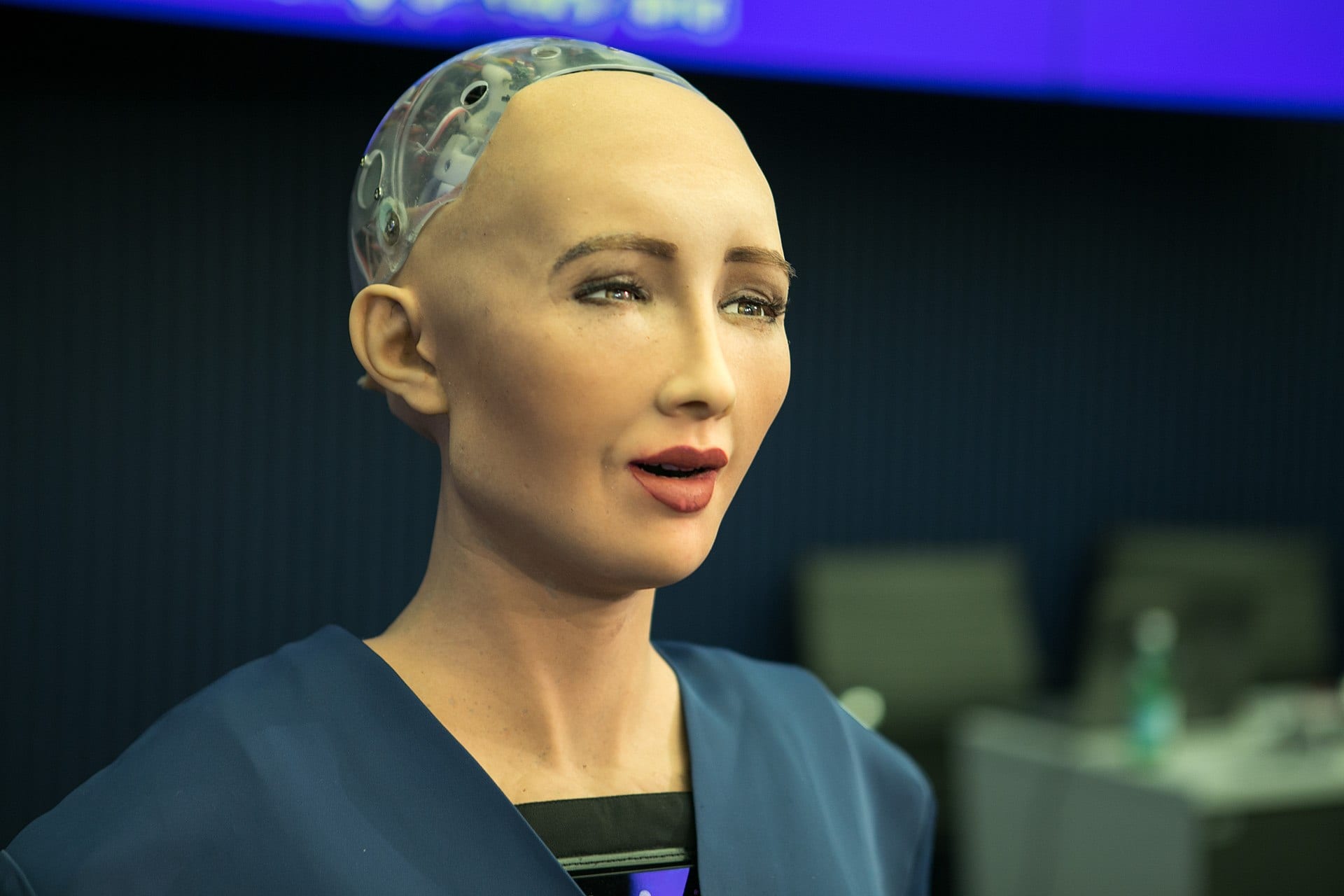 Image: Saudi Arabia's robot citizen, Sophia. Courtesy of ITUR.Farrell.
---
---
3. Robots today are capable of contributing to the economy as much- if not more- than their human counterparts. Should robots be given the same rights, and be held to the same societal obligations as we are?
I'm interested in the ways that we empathize with technological beings, and the biases that this reveals. For example, the way that that army personnel refer to their artillery both as personifications of power (e.g., 'The Chancellor') and as old-fashioned broads ('Old Betsy', 'Matilda'), as if they were in the Wild West, or a progressive nursery in some gentrifying area. The idea that we should ascribe robots rights because they have become part of the labor force reflects our thinking that economic contributions should result in political representation, or the twinning of capitalism and democracy. This is also borne by exceptions to the rule: What about those who do not contribute to the economy – are they eligible for rights? If we think of rights as the right to a stable home, the right to healthcare, and the right to equal opportunities, clearly not. And what about those laborers in autocratic regimes? Their lack of rights is seen as a great injustice.
But decoupling rights from economic productivity is important as we move into an age of further automation, where human jobs will be taken over by robots: this is the argument of the universal living wage. So yes, sure, robots should have rights, but first humans and animals.
---
---
4. Why are you not a robot?
I would love to be a robot! But it wouldn't work for me: I'd forget to charge myself and be stuck stranded in my bedroom inches away from the plug, and have to wait till my husband comes home and finds me, and he'd probably stand there and robot-laugh at me and then draw some kind of robot-graffiti on my robot-forehead, and I would have enough battery to be semi-conscious to witness this minor and probably daily humiliation but not enough to robot-defend myself. And then I'd have to think, in the recesses of my robot-mind, whether I was losing my robot-sense of humour, and then decide no, phallic robot graffiti is just not funny, especially when you are pushing robot-40. But of course, taking advantage of semi-sensate beings is actually hilarious – and that includes drawing fake eyebrows on babies – and so I am probably not a robot just because I can't be sure they'd create a programme for the complex and weird oscillation between indignation and affection that is part of being married, especially to British people.
---
---
---
---
Digital Art at Art Dubai 2022
South Asian Art at Art Dubai 2022
Art Dubai Modern: The Soul of Progress
Art Dubai 2022 Contemporary Highlights: Craft and Geometry
African Art at Art Dubai 2022
Art Dubai Digital: 5 Works Not to Miss
Nancy Adajania on Bawwaba