Multiple-Artist Presentations at Art Dubai Contemporary 2018
---
By Rawaa Talass
---
Art Dubai Contemporary returns with a larger and diversified edition with more than 70 international galleries. Here, we survey multiple-artist presentations that focus architecture, geometry, conceptual sculpture and installation.  
Visit Art Dubai from 21-24 March.
---
---
The countdown for the twelfth edition of Art Dubai has begun, and as with every edition, diversity remains a forte of the fair: in artist representation, mediums, and undoubtedly, in thoughts and concepts. Here, we look into a selection of multi-artist presentations that will be found in the Contemporary halls.
---
Returning once more to Contemporary are Dubai galleries Carbon 12 and Gallery Isabelle van den Eynde. At Carbon 12 – founded a decade ago – visitors can expect conceptual, painterly, and sculptural works by Iranian artists Sara Rahbar (b. 1976) and Anahita Razmi (b. 1981), London-based Amba Sayal-Bennett (b. 1991), German artists Michael Sailstorfer (b. 1979) and André Butzer (b. 1973), including Austrian artists Bernhard Buhmann (b. 1979) and Philip Mueller (b. 1988). One of the booth's highlights will
include a beautifully glazed ceramic piece by Sailstorfer, revealing an influence of Oceanic and African sculptural aesthetics and offering 'a rumination on contemporary production, future possibilities, history and symbolism.'
---
Gallery Isabelle van den Eynde's thoughtfully curated presentation will reveal works by well-known Emirati and Iranian artists, who use paper as their primary medium that is  explored and presented in diverse ways. Works showcased include those by Dubai-based artist trio Ramin Haerizadeh (b. 1975), Rokni Haerizadeh (b. 1978), and Hesam Rahmanian (b. 1980), Iranians Haleh Redjaian (b. 1971) and Nargess Hashemi (b. 1979), French-Algerian Abdelkader Benchamma (b. 1975), in addition to Emiratis Mohammed Kazem (b. 1969) and the late conceptual artist Hassan Sharif (1951-2016), who has been referred to as 'the father of conceptual art in the Gulf.'
---
Shifting over to North Africa, Cairo's Gypsum Gallery is set to with an all-women presentation, showcasing visually compelling pieces by Tehran-born and Berlin-based Setareh Shahbazi (b. 1978), Egyptian-born Doa Aly (b. 1976), Lebanese artist Tamara Al Samerraei (b. 1977), and Gözde Ilkin (b. 1981) from Turkey. Collectively, their thought-provoking works compliment each other, commenting on the psychological and political impact of issues related to the private, public, interior, and domestic.
---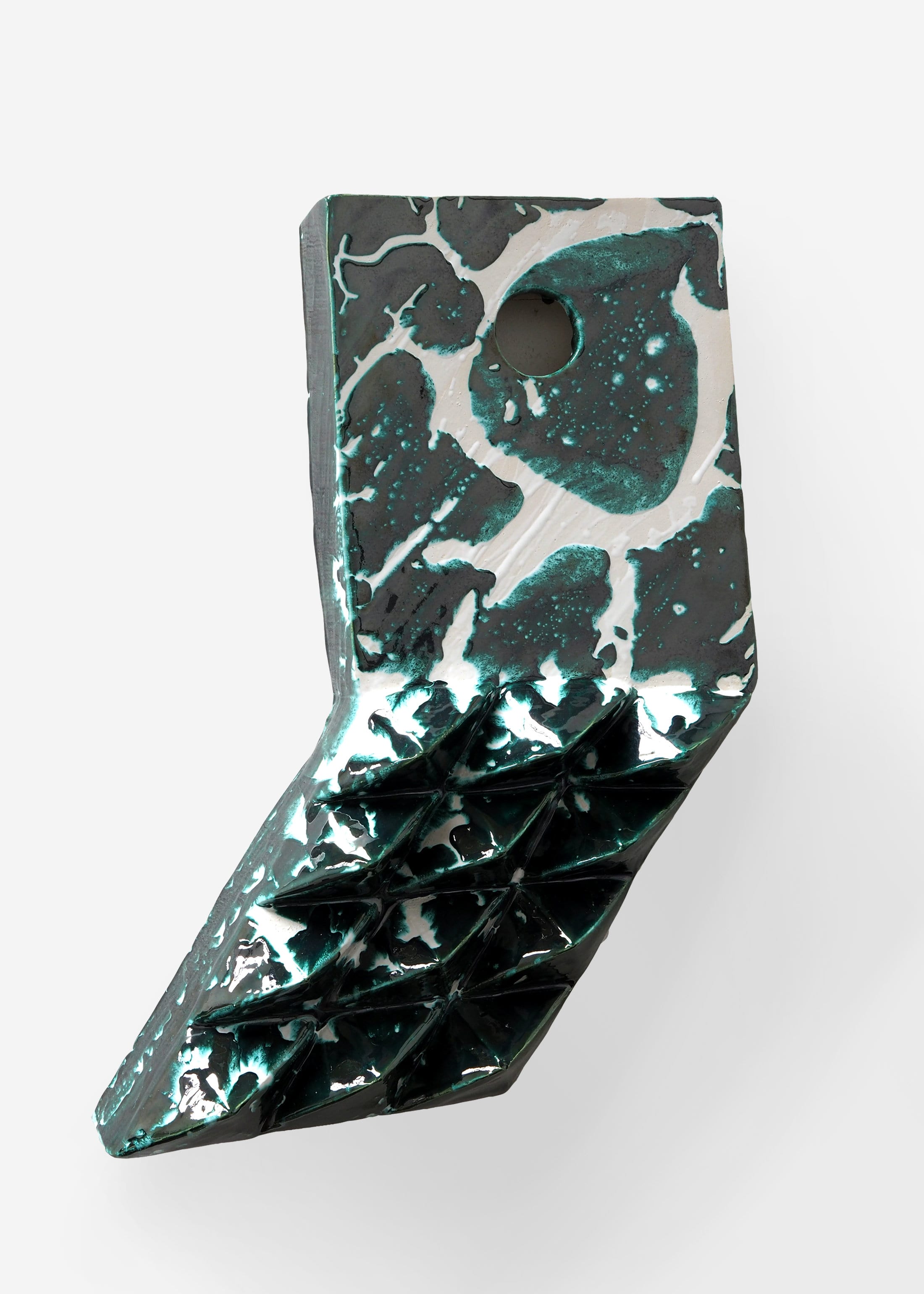 Michael Sailstorfer, MC8 , 2017. Ceramic and glaze, 72 x 56 x 16 cm. Courtesy Carbon 12 and the Artist.
---
---
From South Asia, Kolkata's Experimenter will exhibit works by artists from India, Bangladesh, and France: Rathin Barman (b. 1981), Adip Dutta (b. 1981), Krishna Reddy (b. 1925), Julien Segard (b. 1978), and Ayesha Sultana (b. 1984). Explored through a range of mediums such as sculpture, drawing, painting, and installation, Experimenter artists seek to examine time and the possibilities of reviewing and revisiting the past, relationships, and architecture.
---
Other major returning galleries include Marianne Boesky Gallery, based between Aspen and New York, and Turin's Galleria Franco Noero. The latter will exhibit pieces by Italian Lara Favaretto (b. 1973), Mexican Mario García Torres (b. 1975), and American artists Jason Dodge (b. 1969), Sam Falls (b. 1984) and Mark Handforth (b. 1969). Torres' sculptural works will be especially intimate to experience – his simple, yet curious pieces are accompanied by evocative titles that are inspired by the everyday and personal narratives. Marianne Boesky Gallery will feature a dynamic presentation of works by contemporary artists from Iran, Syria, and Germany, among them Berlin-based Claudia Wieser (b. 1973), whose meticulous practice reveals a fascination with geometry and architecture.
---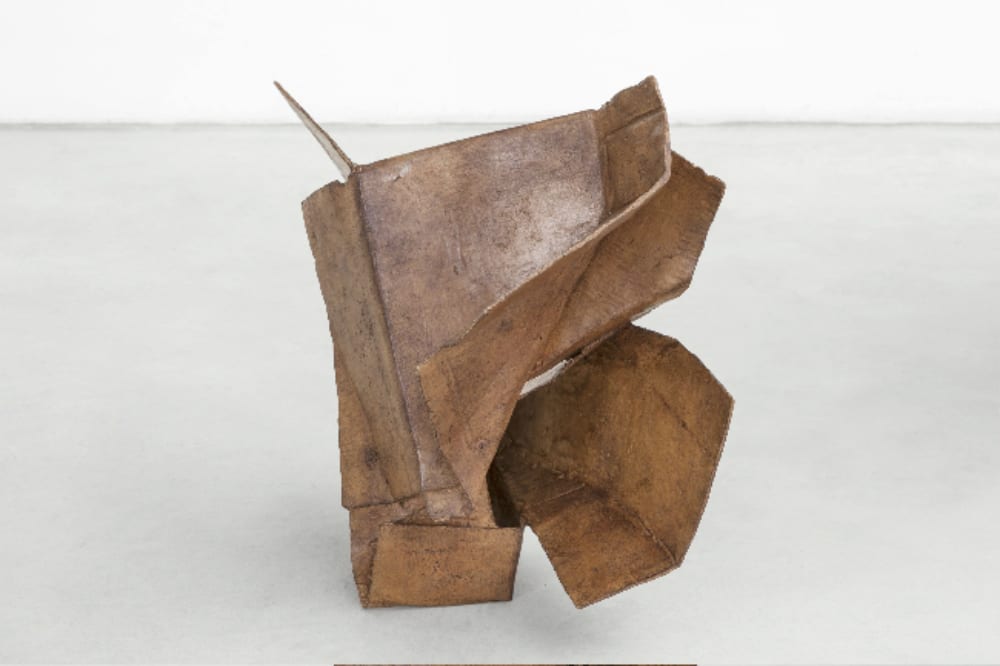 Mario García Torres, The Shape of Things to Come, n.d. Courtesy Galleria Franco Noero and the Artist.
---
For the first time this year, the fair welcomes Berlin's Katharina Maria Raab and Marrakesh's VOICE Gallery. Founded in 2015, former specialises in international contemporary art; and will be presenting a variety of watercolours, mixed media on canvas, and books with photographs and drawings. Exploring the themes of politics and conflict are works by Moroccan artist Mahi Binebine (b. 1959), Italian artist Andrea Salvino (b. 1969), and Swiss artist Elisabeth Masé (b. 1959). Newcomer Voice Gallery will unveil works by a trio of multidisciplinary artists: Sara Ouhaddou (b. 1986), Eric van Hove (b. 1975), and Michele Ciacciofera (b. 1969). Through their works, the artists reveal traces of inspiration of Moroccan culture and aesthetics. Another newcomer to Contemporary is Baku and London-based Gazelli Art House, that will showcase eye-catching installation and neon works by Russian and Azerbaijani artists Farhad Farzaliyev (b. 1989), Orkhan Huseynov (b. 1978), and Recycle Group. Formed by Andrey Blokhin (b. 1987) and Georgy Kuznetsov (b. 1985), Recycle Group will present augmented reality art, where viewers can 'see' the works through an online app. In essence, these socially engaged artists look into how modern technology affects the way we experience the world.
---
An exciting feature of Contemporary this year includes participations from Nordic art galleries, namely Iceland and Norway: i8 Gallery from Reykjavik and Galleri Brandstrup from Oslo. Making its debut at Art Dubai, i8 Gallery's multi-artist presentation will include works by Icelandic conceptual artists Kristjan Gudmundsson (b. 1941) and Arna Ottarsdottir (b. 1986). In addition, the gallery will showcase works on paper and sculptural works by Polish artist Alicja Kwade (b. 1979), Spanish-German artist Ignacio Uriarte (b. 1972), and Scottish artist Callum Innes (b. 1962). Meanwhile, Galleri Brandstrup will present large-scale installations by Middle Eastern and Western contemporary artists, including the likes of Syrian-born Diana Al-Hadid (b. 1981) and Iranian Andisheh Avini (b. 1974), American-Norwegian Camille Norment (b. 1970), London-born Shezad Dawood (b. 1974), Norwegian Sverre Bjertnes (b. 1976), and Oslo-based Christer Glein, who collectively exploring human relations on social and cultural levels. Another artist who will have a presence through Galleri Brandstrup's display of works is the boundary-pushing Marina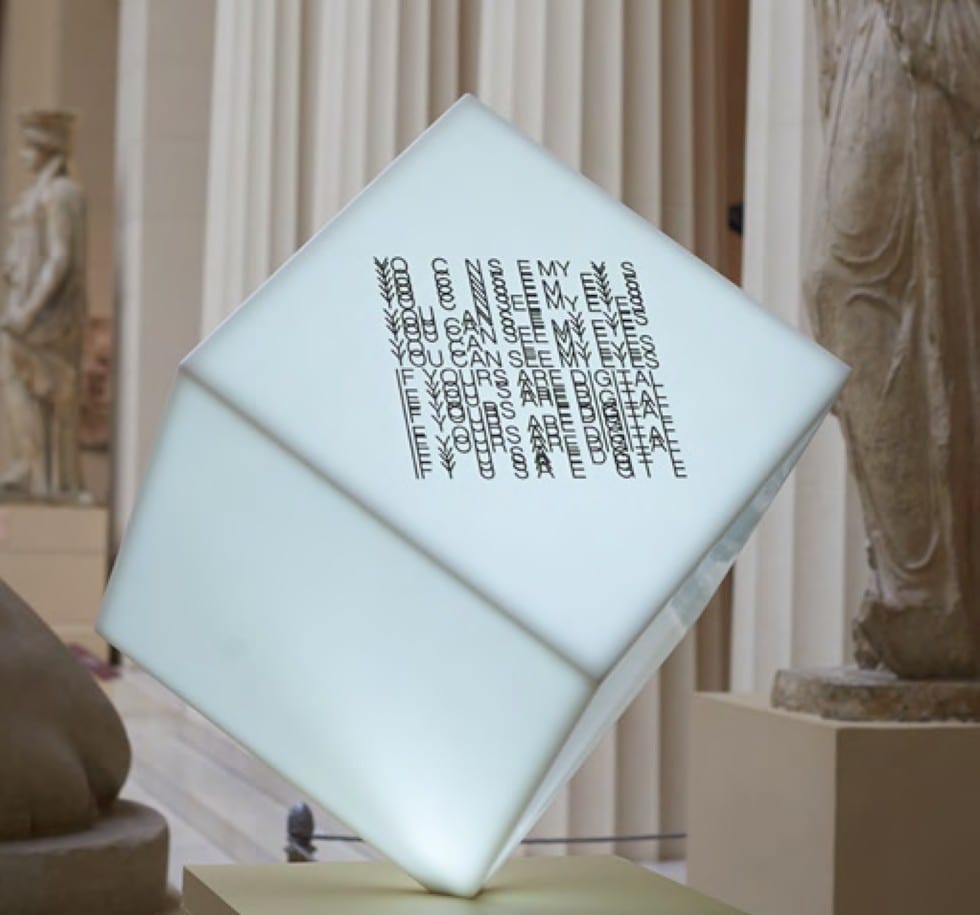 Recycle Group,You Can See My Eyes Only If Yours Are Digital, 2016-17, Acrylic stone, UV-printing, LED-backlit, mobile app, 40x40x40cm. Courtesy of Gazelli Art House.
---
---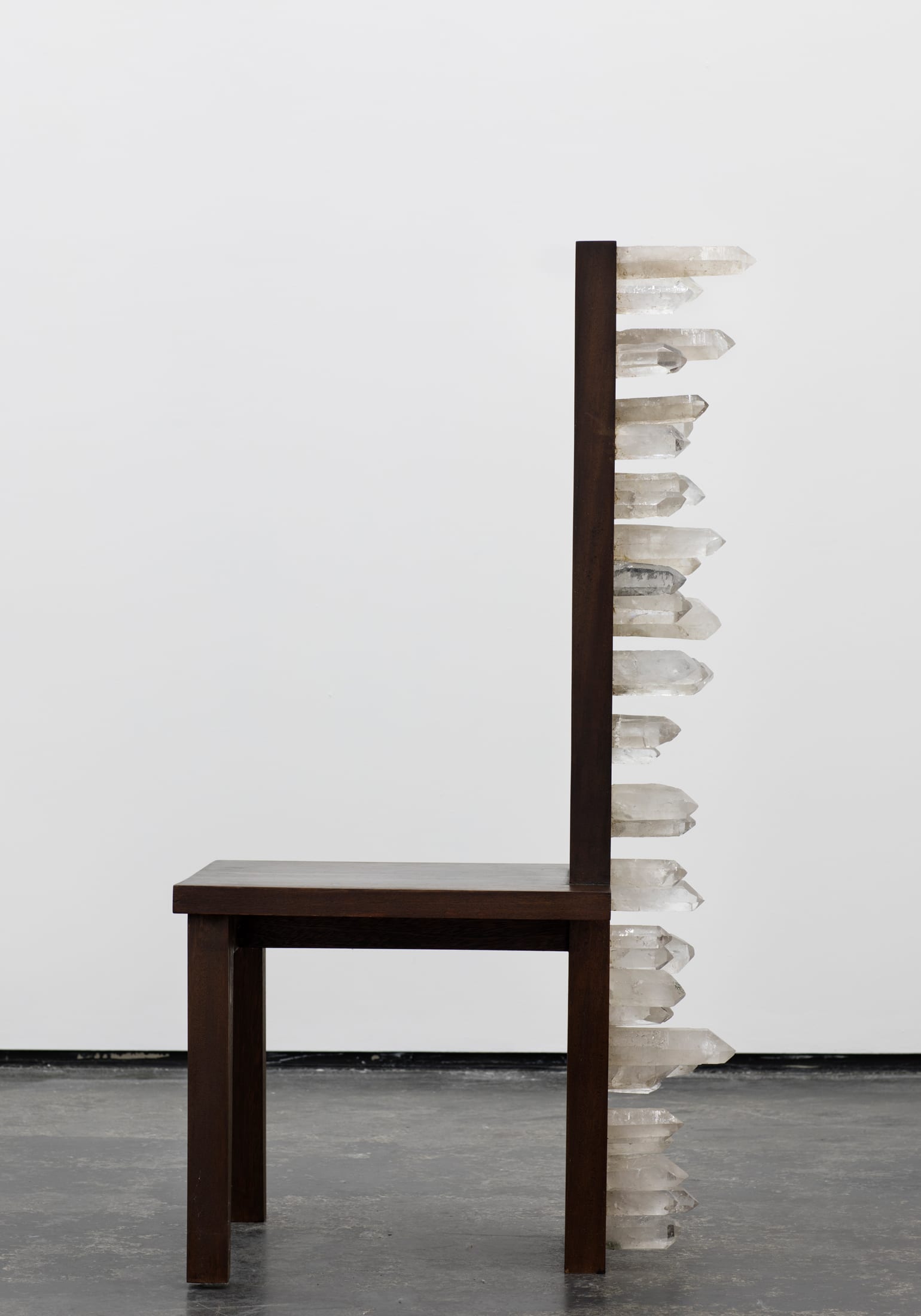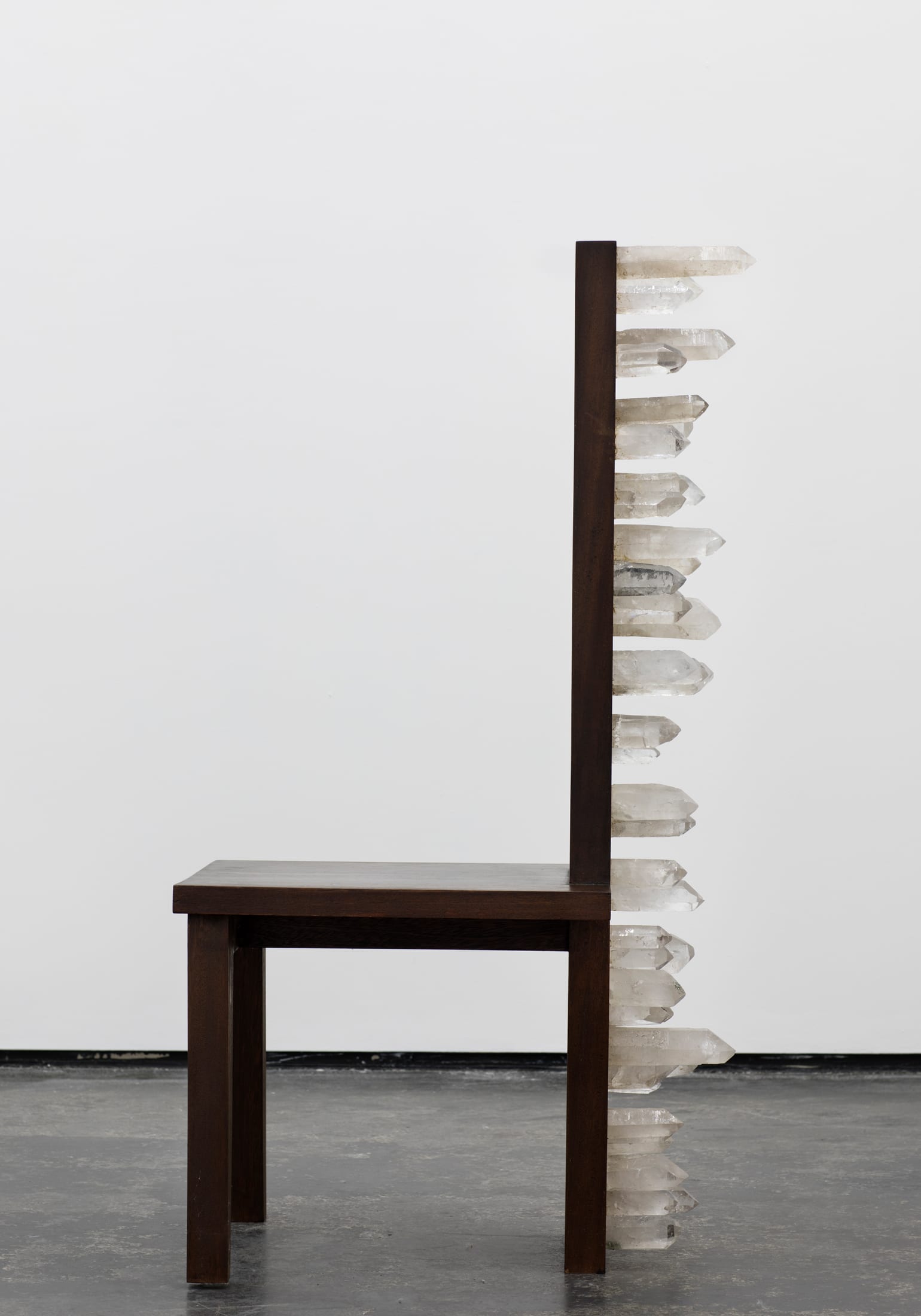 Marina Abramovic, Chair for Human Use (III), from the series Transitory Objects for Human Use, 2015. Quartz and wood, 125 x 45.7 x 70 cm. Edition 1 of 4. Courtesy Galleri Brandstrup.
---
Abramovic (b. 1946), who will showcase her intriguing Chair for Human Use (III) (2015). Meant to represent a 'transitory object', Abramovic's chair is composed of items that contain powerful energies, such as wood, iron, quartz, and tourmaline, inviting the viewer to encounter 'physical or mental experiences through direct interaction', as stated by the artist.
---
Diversity will indeed permeate multiple facets at the 12th edition of Art Dubai: a venue of intellectual engagement, endless discoveries, and above all, ongoing cross-cultural dialogue.
---
---
---
Digital Art at Art Dubai 2022
South Asian Art at Art Dubai 2022
Art Dubai Modern: The Soul of Progress
Art Dubai 2022 Contemporary Highlights: Craft and Geometry
African Art at Art Dubai 2022
Art Dubai Digital: 5 Works Not to Miss
Nancy Adajania on Bawwaba