---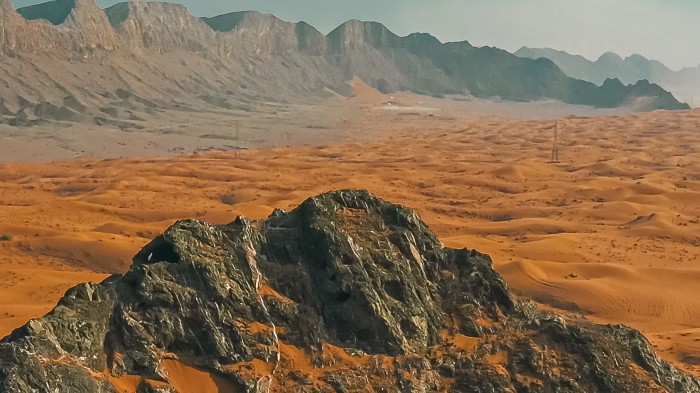 Courtesy: Sharjah Biennial 15
---
Across the Emirates, cultural organisations are expanding, rebranding, fostering partnerships and cultivating new spaces and ideas. Artists and curators who have grown with the UAE and are integral to its creative communities are coming of age and developing work for major venues both at home and abroad. As we celebrate Art Dubai Week 2023, the variety of cultural activities on offer has never been so diverse.
The season begins early in Sharjah this year, with the highly anticipated 15th edition of the Sharjah Biennial (17th February – 11th June). Sharjah's first edition was in 1993 and for 20 years it has been led by Hoor Al Qasimi, and a cornerstone of the region's not-for-profit programming. Thinking Historically in the Present was conceived by the late, great thinker Okwui Enwezor, and Al Qasimi, together with a SB15 Working Group and Advisory Committee including Sir David Adjaye and Christine Tohmé, sees SB15 as a continuation of past editions and part of the evolution of institutions and biennials worldwide. Its concept has been developed through two iterations of March Meeting in 2021 and 2022, with a third scheduled from 9th to 12th March 2023 (The Postcolonial Constellation: Art, Culture, Politics after 1960). The biennial includes over 300 works by 150 artists and collectives, installed in 5 cities.
---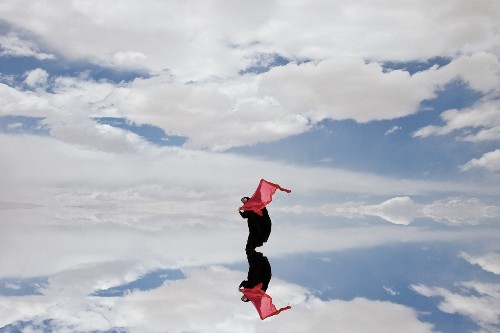 Sama Alshaibi, "Ma Lam Tabki (Unless weeping)", from the Silsila series. Courtesy: Maraya Art Centre
---
Sharjah's other institutions also have strong programming this spring – Barjeel Art Foundation at Sharjah Art Museum (until 30th May), calligraphy at The Sharjah Museum of Islamic Civilization (until 19th March) and two solo exhibitions at Maraya Arts Centre (27th February – 3rd August): a mid-career retrospective for Sama Alshaibi – "Sama Alshaibi. Tell it to the River – and dichroic works by Chris Wood "Liquid Light" which accompanies the opening of a newly commissioned public artwork on Al Noor Island.
---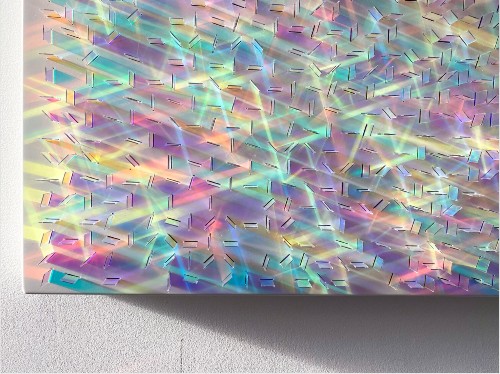 Chris Wood "And the walls came tumbling down", detail. Courtesy: Maraya Art Centre
---
On Saadiyat Island, the Louvre Abu Dhabi, which has recently celebrated its 5th anniversary, puts Bollywood centre stage with their latest exhibition in partnership with the Musée du quai Branly. Maya Allison curates an exhibition at NYU Abu Dhabi Art Gallery The Only Constant as part of an ongoing series, which surveys works by artists who confront our contemporary landscape, with a focus on the moment when humans intervene (22nd February – 4th June). Independent artist space 421 has a full winter programme entitled RE/COLLECT THIS (5th February – 8th May) which integrates contemporary modes of memory-making, via workshops, talks and exhibitions including the group show And The Mirrors Are Many and the first solo by Mahshid Rafiei (Of Mythic Proportions), in collaboration with The Institute of Emerging Art.
---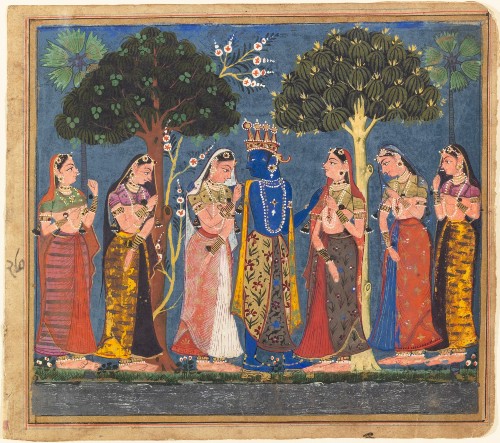 ©Department of Culture & Tourism-Abu Dhabi. Photo APF Hervé Lewandowski
---
Art Dubai's 16th edition runs from 1st to 5th March 2023, with a more diverse roster of galleries and programmes than ever before, with a record number of Dubai-based galleries participating. International heavy weights Galleria Continua and Perrotin have opened Dubai spaces in 2022, and there are many first-time participations from galleries based in Dubai with a focus on African and Middle Eastern art, such as Aisha Alabbar Gallery and Efie Gallery.  Over 60% of galleries and many aspects of its programming are drawn from the Global South, including the Art Dubai Commission which explores performance and food-based experiences as cultural production from South Asia. Art Dubai has also organized extension trips to destinations such as Kochi (where the 5th edition of the Kochi-Muziris Biennale is on show) and Tashkent, to encourage further exploration and cultural discovery. Other highlights of the fair's partner programme include a new immersive commission by artist-of-the-moment Refik Anadol; the debut Dubai edition of Christie's Art+Tech summit; and the fair's acclaimed talks programme the Global Art Forum, this year titled Predicting the Present.
---
Some exhibitions consolidate themes that have been addressed in the past (Growing Like a Tree: Sent a Letter, at Ishara Art Foundation, Alserkal Avenue until 15 May), others tackle sustainability (An Ocean in Every Drop at Jameel Arts Centre, Jaddaf Waterfront until 2 April) or our Web3 future (the second edition of Art Dubai Digital, Madinat Jumeirah, 1st to 5th March). Major shows such as Dappled Light by Rana Begum at Concrete, (26th February – 22nd March), and Notations on Time at Ishara Art Foundation (18th January – 20th May) reflect on truly universal subjects. Whichever direction you are facing, it's a rewarding view.
Words by Laura Egerton
---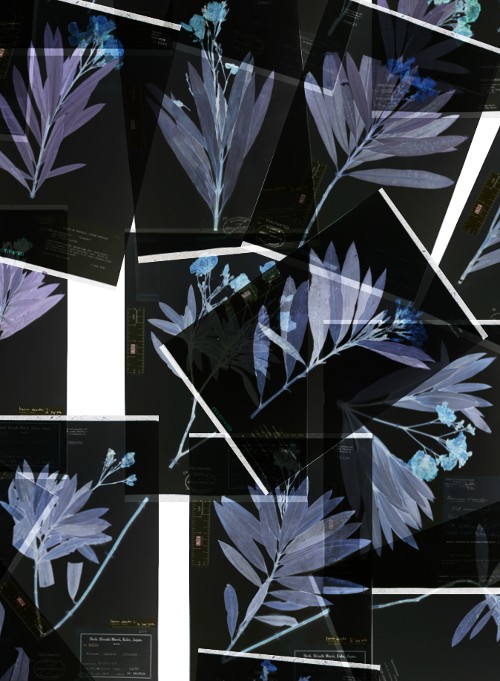 "And the Mirrors are Many" exhibition. Image courtesy: Nasser Alzayani
---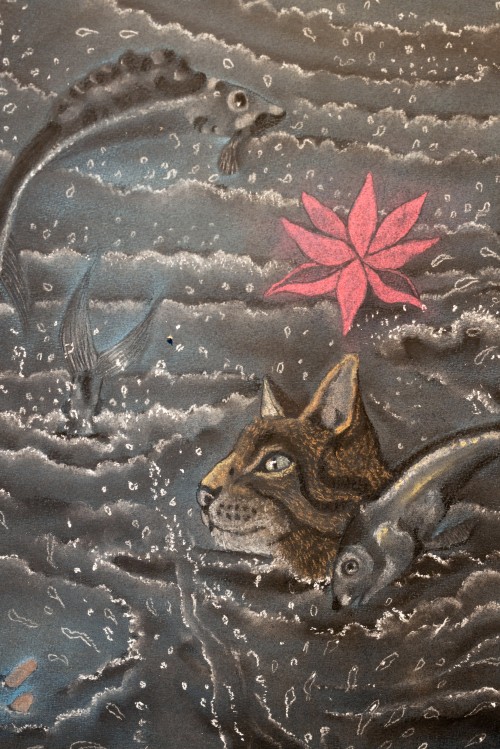 "An Ocean in Every Drop" exhibition. Photo by Daniella Bapista. Courtesy: Art Jameel
---
---
---
Introducing the curators for Art Dubai 2024
Julius Baer's curator Barbara Staubli on how to build a corporate collection
Guerlain presents an extraordinary journey through art and fragrance
Boghossian's high jewellery showcase
Inside the Chaupal: commissioned performance at Art Dubai
Fresh Painting in Art Dubai Contemporary