---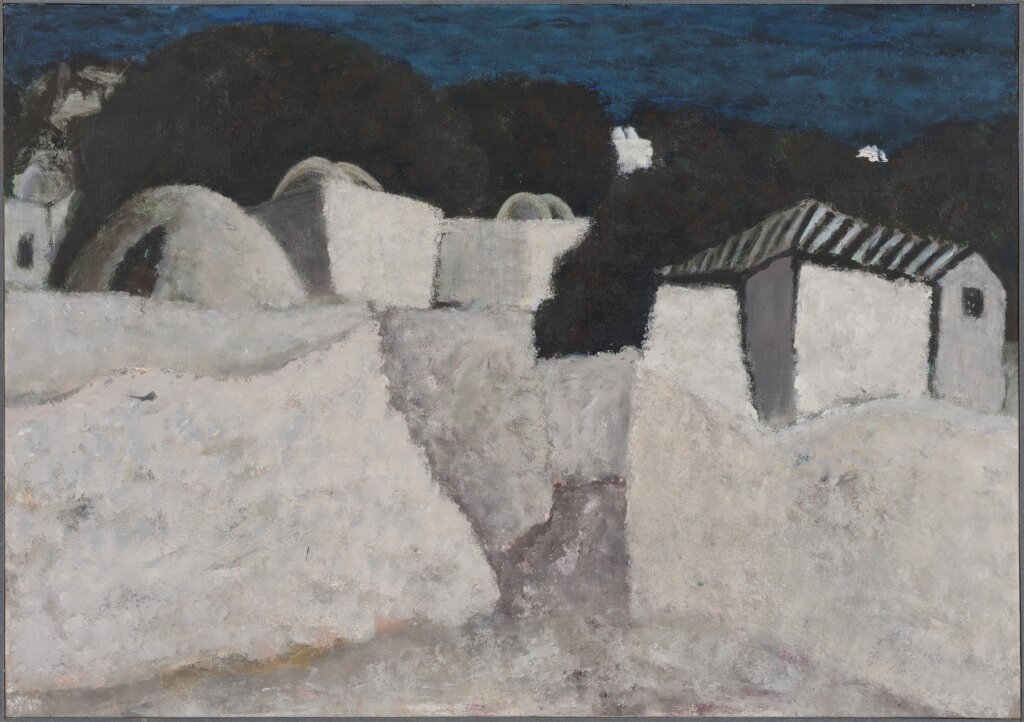 Farhad Khalilov. Evening in the Buzovny , 1979-2000. Acrylic on canvas. Courtesy of Gazelli Art House
---
While there has been much art historical focus on Western cities that have supported émigré artists and shaped artistic styles or movements — such as London, Paris or New York — it is well known that non-Western art centres remain understudied. One such example can be found during the Cold War, where both Western countries and the Soviet Union used culture as a tool and began state supported exchange programmes for artists. While much scholarship has been focussed on the artistic movements of America and Europe during this post-WWII period, much less has been written about the "East", and even less on the international artists who visited as part of public initiatives. 
Art Dubai Modern 2024 aims to contribute to this area of study. Curated by Dr Christianna Bonin, assistant professor of art history at the American University of Sharjah and an expert in Cold War-era cultures and global modernisms, the section will explore artists and filmmakers from the Middle East, Africa and South Asia who took part in cultural exchange programmes with the Soviet Union and how the experience shaped their works and careers. These programmes "created intricate East-East and South-South cultural links," Bonin says.
---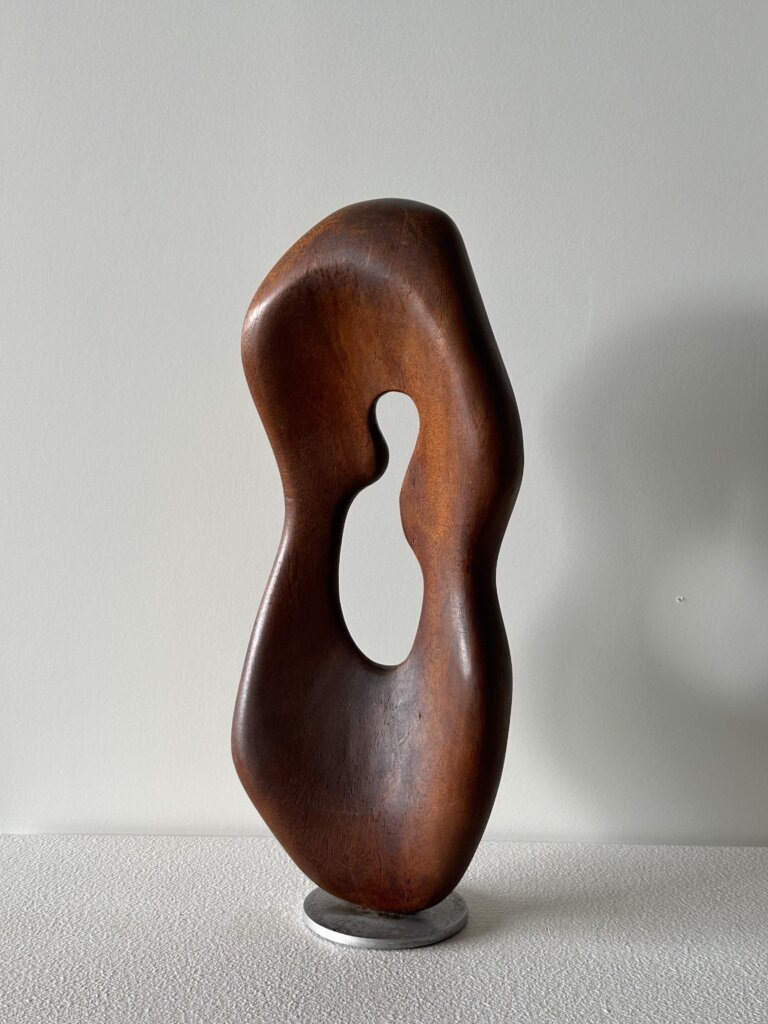 Michel Basbous. Untitled, 1961. Bronze. Courtesy of the artist and Mark Hachem
---
Many artists, particularly from the Global South, were drawn to the Soviet Union because the artistic programmes were free and included a stipend, paid transport, accommodation and medical care. Others were supporters of socialism and of Soviet art and were eager to experience both in the Eastern bloc. "Despite coming from diverse cultural backgrounds, these artists reveal shared creative approaches, setbacks and aspirations as a result of their common experiences in the Soviet context," Bonin says. "Emerging from these circumstances, the works on view foreground the many ways artists honed a personal vision by navigating unfamiliar histories, cultures and methods of art making."
Among an early generation of Arab practitioners who studied in the Soviet Union was the Syrian artist Abdul Mannan Shamma, who pursued painting at the Surikov Academy of Fine Arts in Moscow from 1958 to 1966. Best known for his murals and social realist paintings, he now lives and works in Damascus. His work will be on view at Art Dubai Modern with Beirut's Agial Gallery. Like Mannan Shamma, many artists were drawn to the dominant Socialist Realism style as way to express self-determination and desired political change. Others were fascinated by the aesthetics of Byzantium that could be found all around. One such artist is Samuel Kakaire from Uganda, who was drawn to Byzantine wall paintings and icons while studying in Saint Petersburg. He went on to transform these art forms into unique expressions of Ugandan popular culture. Afriart Gallery will debut his work at Art Dubai Modern.
Another artist, Chandraguptha Thenuwara, from Sri Lanka also became interested in the characteristics of icon painting while attending the Surikov Academy in Moscow from 1985 to 1992. He continues to work with those symbols in his practice, which will be exhibited with Colombo's Saskia Fernando Gallery.
---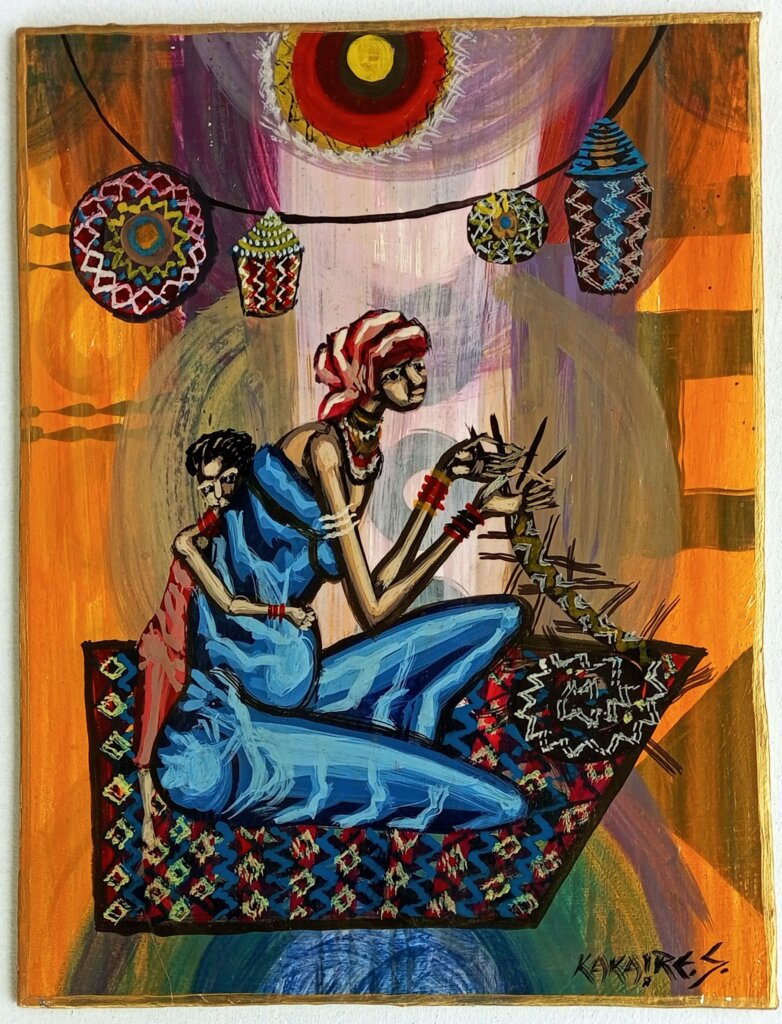 Samuel Kakaire. Mat Weaver, 1997, Oil on board. Courtesy of the artist and Afriart Gallery
---
The exhibition also "reveals the growing importance of cities such as Kyiv, Cairo, Almaty and Tashkent – as centres of international exchange and progressive ideas in those decades", Bonin says. Voloshyn Gallery from Kyiv, for example, will feature Ukrainian artist Fedir Tetianych. Working with found materials and exploring ecology and performance, Tetianych is an artist who refused to conform to any system.
---
---
Preferential Hotel Packages and Special Itineraries
Explore the Bawwaba Section, Curated by Emiliano Valdes, a Journey into Artistic Healing
Art Dubai Digital 2024: Behind the Scenes with Curators Auronda Scalera and Alfredo Cramerotti
Introducing the Curators for Art Dubai 2024
Julius Baer's Curator Barbara Staubli on How to Build a Corporate Collection
Inside the Chaupal: Commissioned Performance at Art Dubai 2023