---
---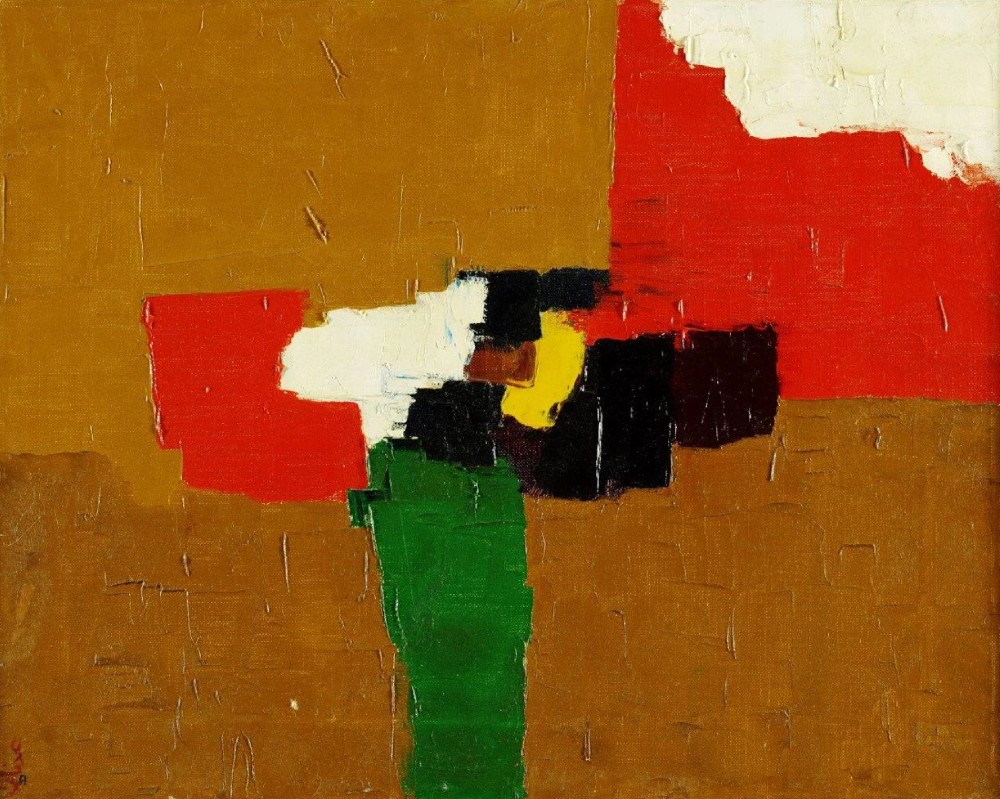 Etel Adnan, Torch, Undated, Oil on canvas, 41.5 x 52 cm, from the Abraham Karabajakian Collection
---
720 artworks from over 300 artists are now available to view on The Dubai Collection Digital Museum by artists from 43 different nationalities including Joana Choumali (Côte d'Ivoire, b. 1974), Mohamed Ahmed Ibrahim (United Arab Emirates, b. 1962), Etel Adnan (Lebanon, 1925 – 2021), Ivan Argote, (Colombia, b. 1983), Tagreed Darghouth (Lebanon, b. 1973), Modupeola Fadugba (Nigeria, b. 1985). The artworks chronicle modernism through to the contemporary era and include works by modern pioneers through to young, emerging artists from the Middle East and beyond. 
Artists include: 
Abdel Qader Al Rais

Joana Choumali 

Etel Adnan

Fateh Moudarres

Louay Kayyali

Samia Halaby

Adam Henein

Marwan Kassab Bachi

Huguette Caland

Tagreed Darghouth 

Hassan Sharif

Nabil Nahas

Baya 

Mohamed Ahmed Ibrahim

Hamra Abbas

Lamya Gargash

James Clar

Yohei Yama

Shaikha Al Mazrou

Modupeola Fadugba 

Afifa Aleiby

Safwan Dahoul
---
---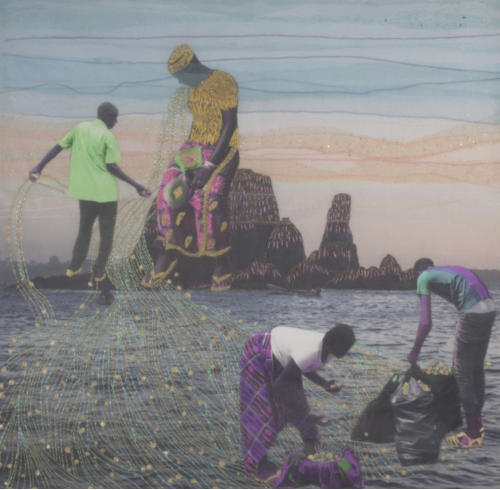 Joana Chamali,

The Crop series Albahian

, 2019, From the Hiba and Wissam Nesr Collection
---
---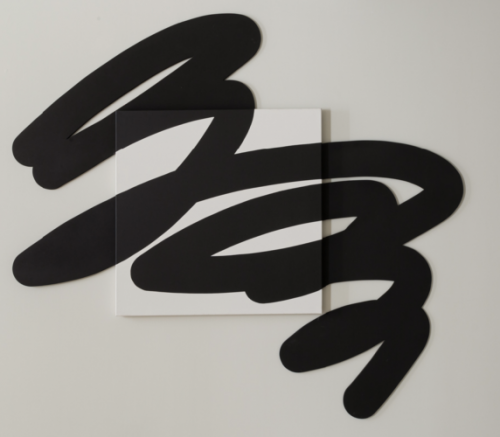 Ivan Argote,

Mamarracho

, 2021, 200 x 223 cm, from the A.R.M. Holding Art Collection
---
---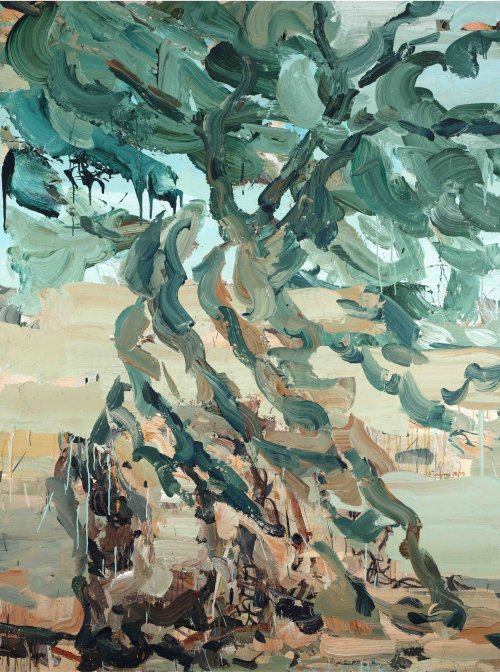 Tagreed Darghouth,

Untitled | From the Tree Within Series 3

, 2018 – 2019, 200 X 150 cm, from The Salamoun Collection
---
---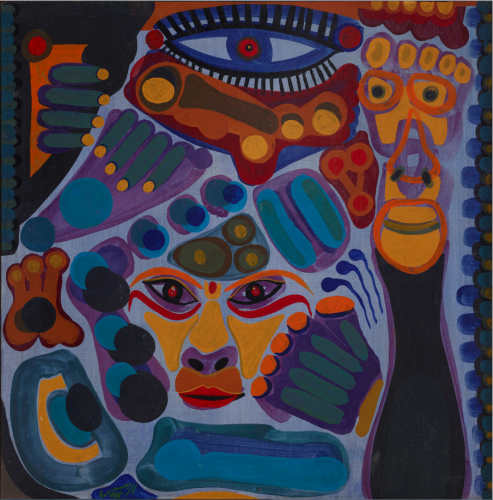 Aref El Rayess,

Untitled

, 1970, 60 x 60 cm from the Saleh and Hala Barakat Collection
---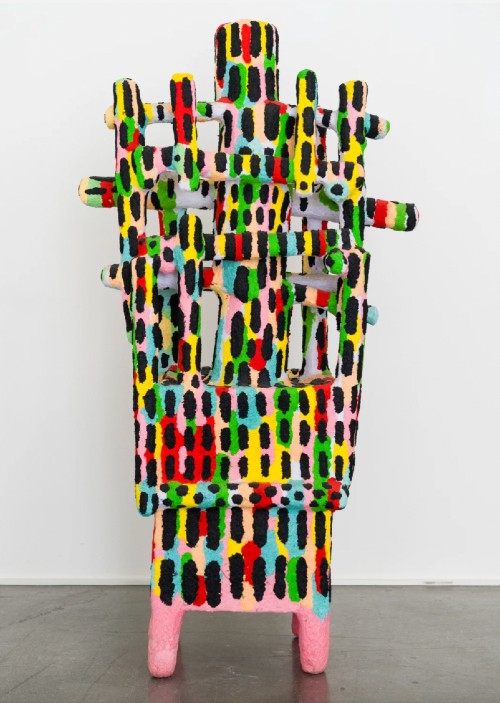 Mohamed Ahmed Ibrahim, 'Robot 5', 2018, from the Mohamed Maktabi Collection
---
The Dubai Collection is an initiative of Dubai Culture & Arts Authority, run in partnership with Art Dubai Group. Held under the patronage of His Highness Sheikh Mohammed bin Rashid Al Maktoum, the Dubai Collection is the first institutional art collection for the city of Dubai. It is built through a new and innovative format: patrons support the initiative by lending artworks – always retaining legal ownership – which are then selected and approved by an independent curatorial committee. The public can view all artworks on the Dubai Collection's Digital Museum, find information on artists and patrons, as well as contributions by writers, researchers and academics.
The Dubai Collection also organises temporary exhibitions of works in the collection, the first of which – When Images Speak – was held from November 2021 to May 2022 at the Etihad Museum. Curated by Nada Shabout, the exhibition highlighted key trends in modern and contemporary art from the Arab world. The Dubai Collection engages with themes connected with the historical development of the Emirate and the UAE and reflects the values of openness, diversity and interconnectedness as embodied in the spirit of its home city. Whilst maintaining focus on the UAE and the region, the Dubai Collection has no geographical restrictions.
dubaicollection.ae | #DubaiCollection
---
---
Introducing the curators for Art Dubai 2024
Julius Baer's curator Barbara Staubli on how to build a corporate collection
Guerlain presents an extraordinary journey through art and fragrance
Boghossian's high jewellery showcase
Inside the Chaupal: commissioned performance at Art Dubai
Fresh Painting in Art Dubai Contemporary