The Story of Green Art Gallery
---
In the hustle and bustle of downtown Homs was a small space owned by Faisal Atassi, a general in the Syrian army, who, says his granddaughter Yasmin Atassi, "was so cheerful, full of life and looked exactly like Cary Grant." The general had rented out the shop to vendors, but then decided to pass it on to his daughters, Mayla and Mona, who, initially, did not know what to activate the space with. "My mother Mayla was business-minded, while my aunt Mona is the creative one and comes up with ideas," says Yasmin.
---
Sometime in the late 1980s, Ornina Bookshop was born, its name inspired by a Mesopotamian musician. It sold publications that focused on the arts, philosophy and literature, mostly in Arabic, many of which were bought from Beirut, where the sisters attended the city's reputed book fair. "They would even order books for you that weren't in stock," laughs Yasmin. "My grandfather was supportive and very proud that his daughters were working. I remember going to Ornina and wanting to help; I would make coffee for my mother, rearrange books and read a lot there."
Ornina gathered the intelligentsia – artists, musicians, doctors, lawyers and poets flocked to the bookshop, that became an intellectual meeting point of minds. Ornina featured a small attic, and the sisters thought to present exhibitions, the first of which was for the celebrated Syrian modernist Fateh Moudarres. And so, the story of one of Dubai's oldest galleries begins.
---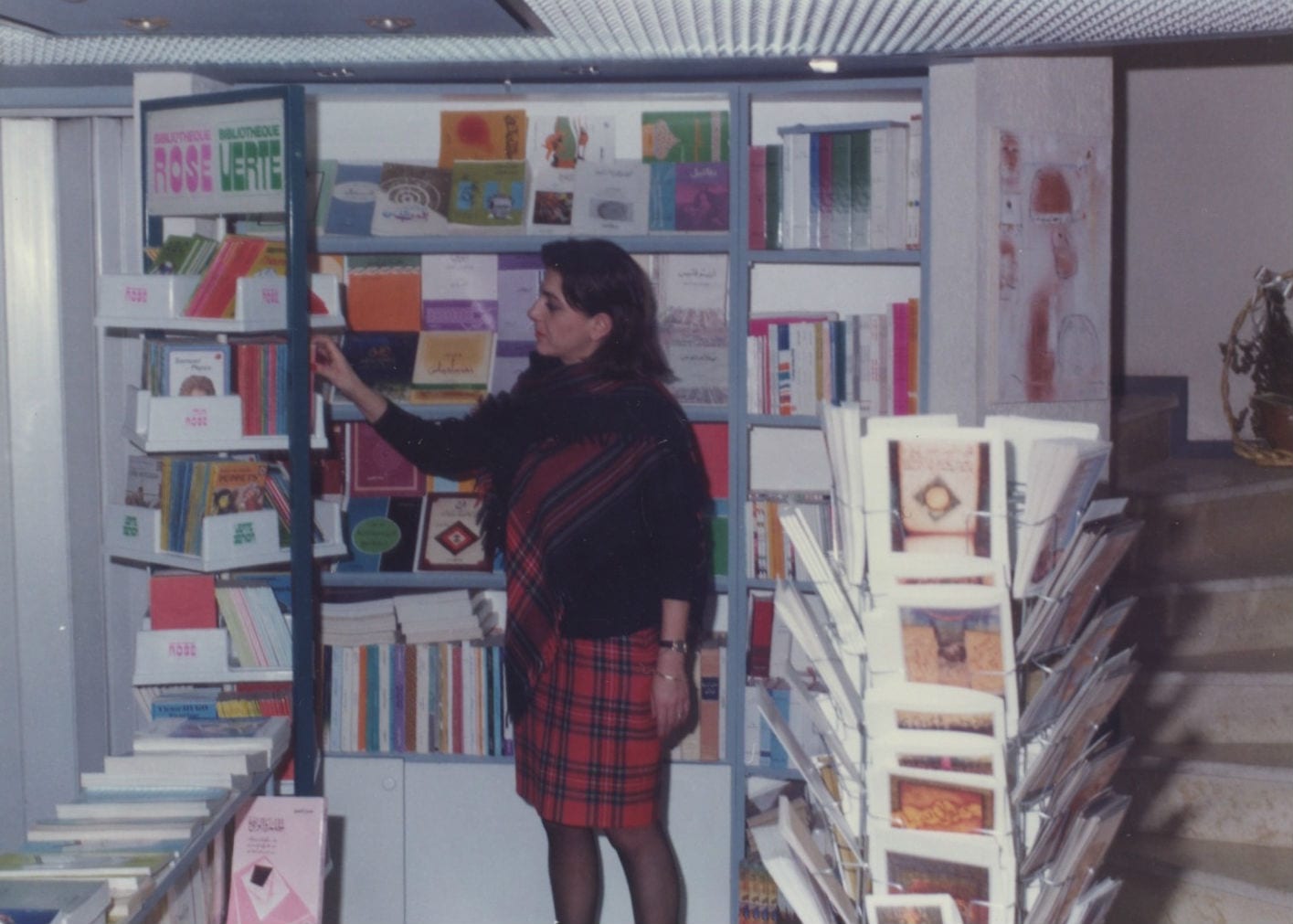 Mona Atassi at Ornina Bookshop, Homs, 1980's.
---
After a taste of exhibition-staging, the Atassi sisters decided to expand Ornina into a gallery and took over a larger apartment, also owned by their father in the same building. "It wasn't like they made a lot of sales. They were just both drawn to this and felt committed to it," says Yasmin. "An art gallery in Homs in the 1980s was a very big thing. People sent flowers to every opening!" The shows in the attic exhibited the work of artists from Homs, and Ornina remained a bookshop. In 1990, Mona moved to Damascus and opened Atassi Gallery and Mayla relocated to Dubai. "My mother very much wanted to open a gallery here, but did not have the financial means at the time," recalls Yasmin. Instead, she used her villa's guest bedroom as an exhibition space and sold limited edition greeting cards using artworks that she commissioned artists to create. "Those were printed on recycled paper and that is why she later called the space Green Art Gallery," says Yasmin.
---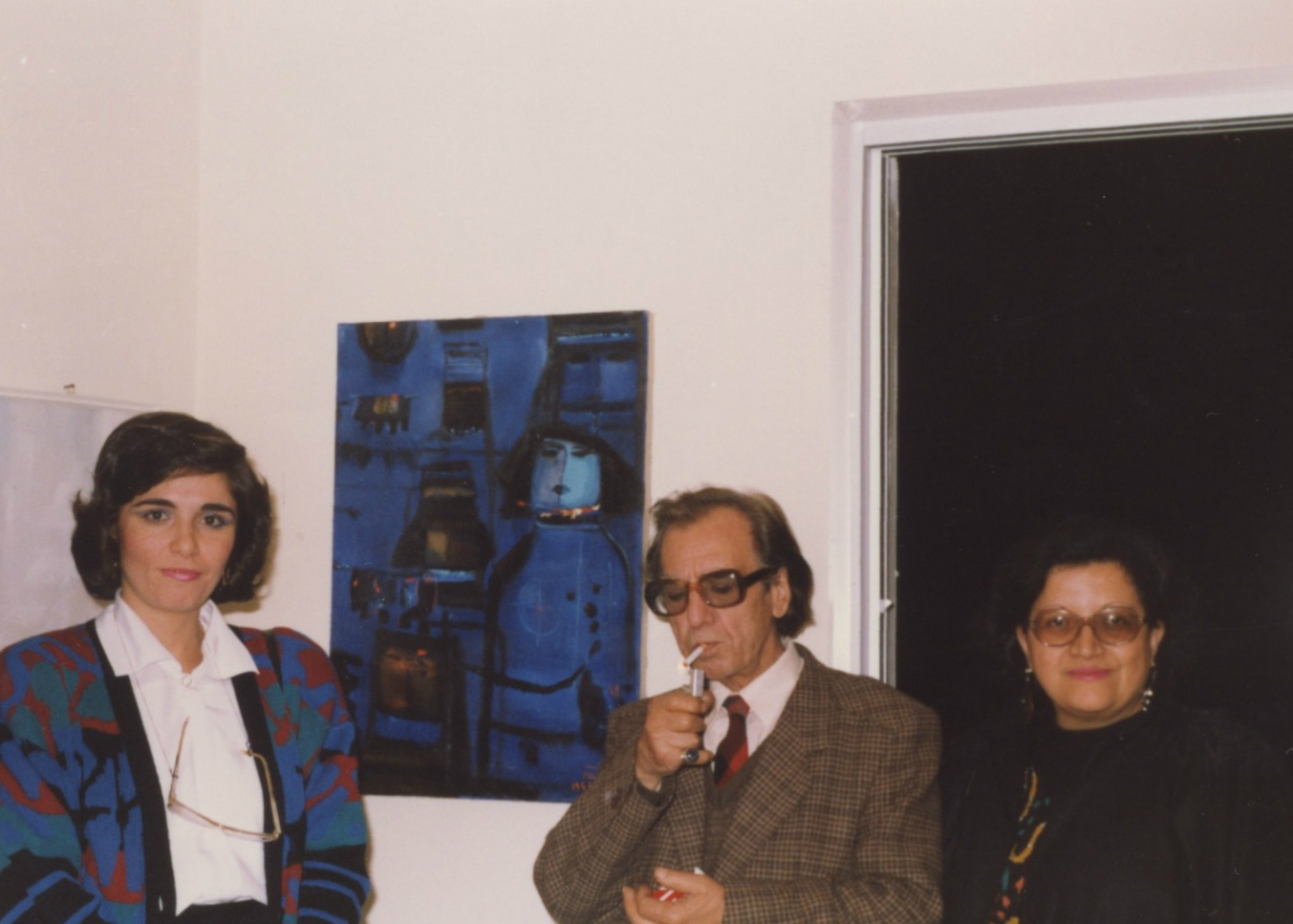 Mayla Atassi, Fateh Moudaress at Moudaress' opening at Ornina Gallery, late 1980's.
---
By this time, Mayla had met Amna Al Dabbagh, who was intrigued by the gallery concept and together, they opened Green Art Gallery in 1995, in a villa near the Dubai Zoo in the residential area of Jumeirah. The space staged exhibitions for luminaries in the Arab art arena including Chant Avedissian, Rafa Al Nasiri, Dia al-Azzawi, Ismail Fattah, Hussein Madi and Suad Al Attar, among many others, operating organically, more like a 'salon d'art'. "My mother really cultivated a collector base. She was a very dynamic woman and so passionate," recalls Yasmin. "She was a go-getter, fearless and a natural. People loved her." Incidentally, while Ornina's attic had debuted with Moudarres, Green Art presented the Syrian master's last show in 1998, a year before he died.
---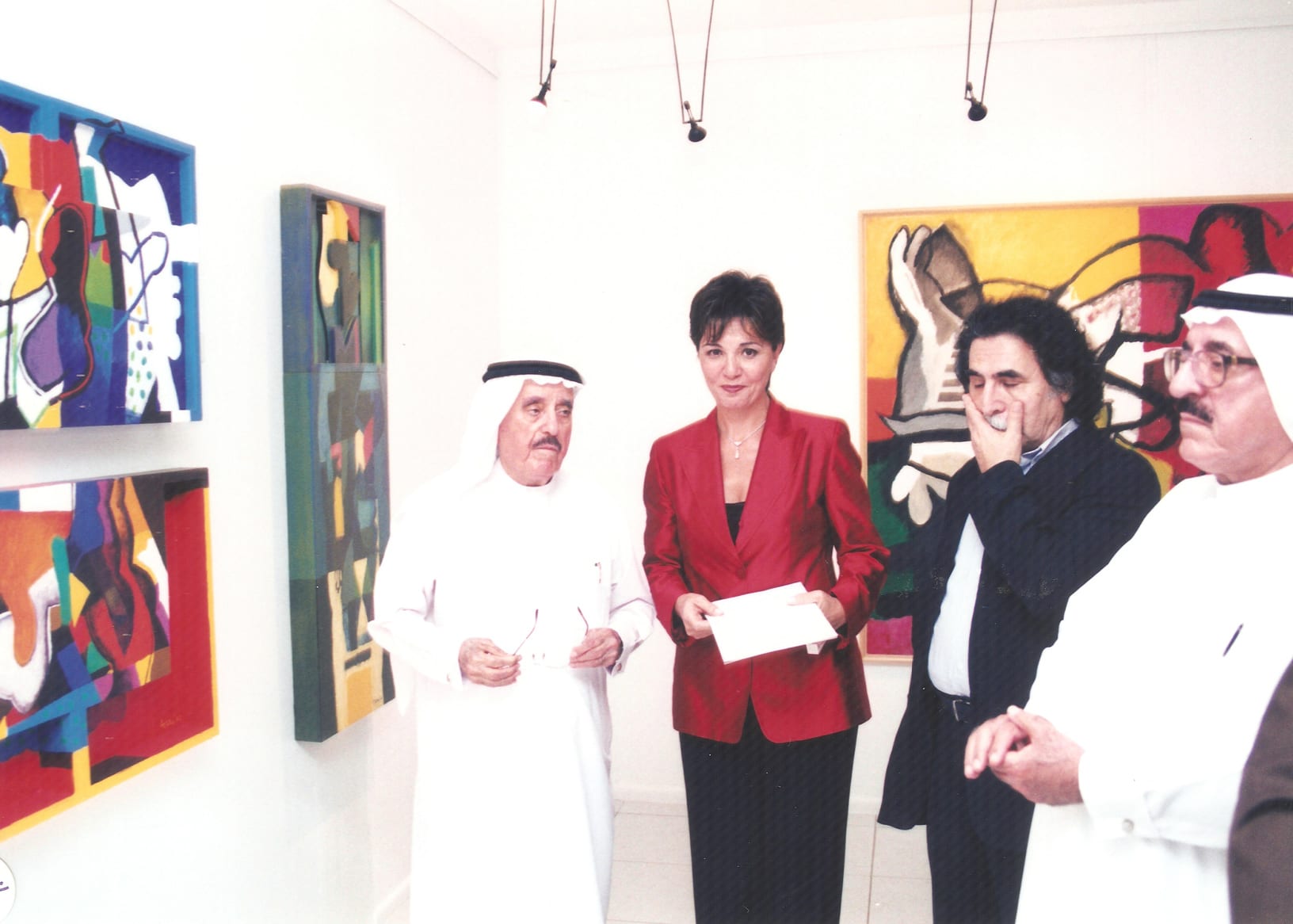 Mayla Atassi and Dia al-Azzawi at Green Art Gallery Dubai (two-person exhibition with Ismail Fattah).
---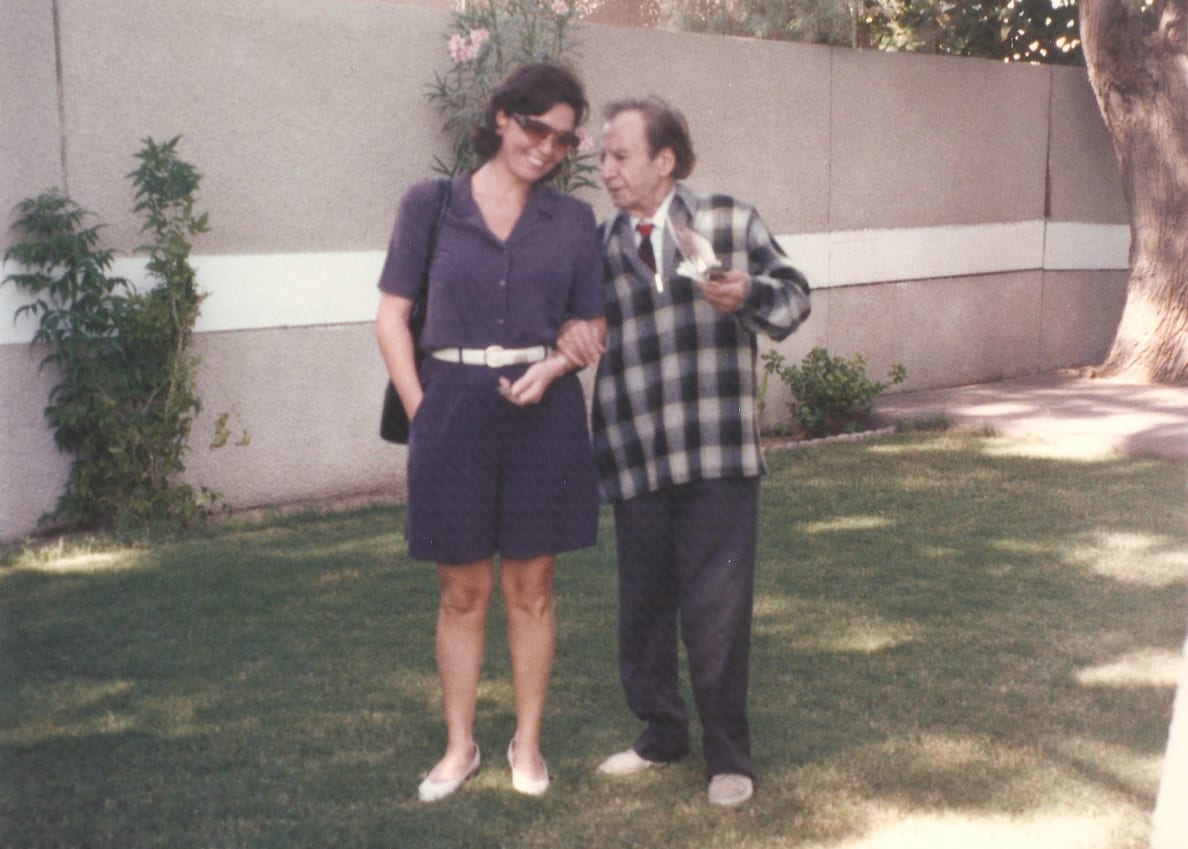 Mayla Atassi and Fateh Moudarres at Green Art Gallery Dubai.
---
Sadly, in 2004, Mayla was diagnosed with cancer and began treatment in Beirut. Yasmin had just graduated with a Bachelor's degree in computer science and was then working in Damascus for a consulting firm. By the mid-2000s, Dubai began to witness a shift in the art scene – Christie's staged its first sale in the emirate in 2006 and in the same year, the British Museum's Word Into Art exhibition travelled to Dubai; a year later, the Gulf Art Fair, now known as Art Dubai, presented its first edition and galleries such as Total Arts, The Third Line and Ayyam had opened in the city. With Mayla absent, Green Art, says Yasmin, "fell into an irrelevant space." It was only then that she considered shifting careers and working in the arts. "My mother never told me she wanted me to take over the gallery, but she would worry what would happen to it after she passed," says Yasmin, who decided to take the reins of Green Art Gallery in 2008, a year after Mayla's passing. "This was not a sentimental decision," she asserts. "My mother believed in the artists she showed and art for her was life. I realised I love art and culture and wanted to make Green Art international."
---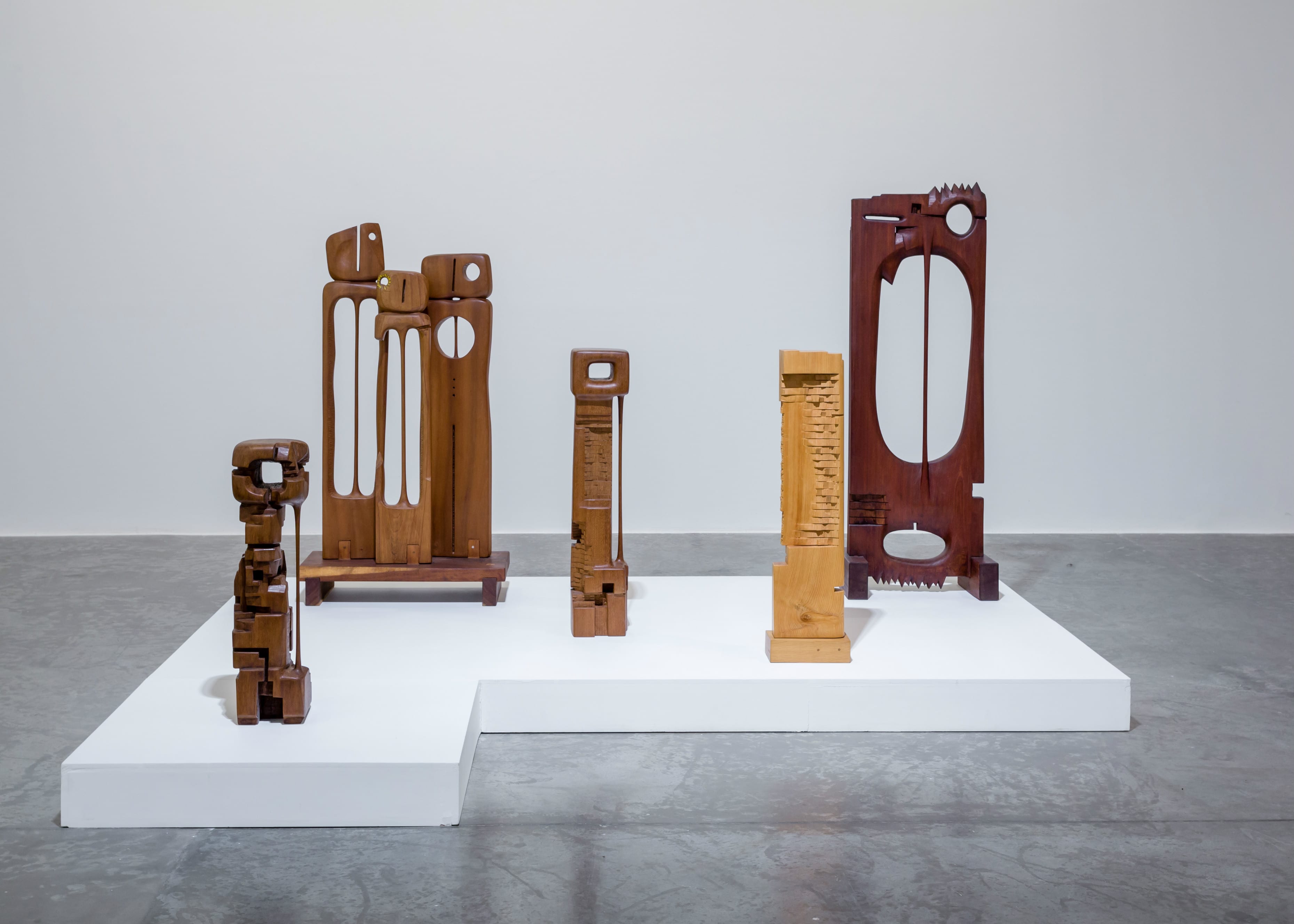 ---
Chaouki Choukini, Poetry in Wood, 2016. Installation view at Green Art Gallery Dubai. 
---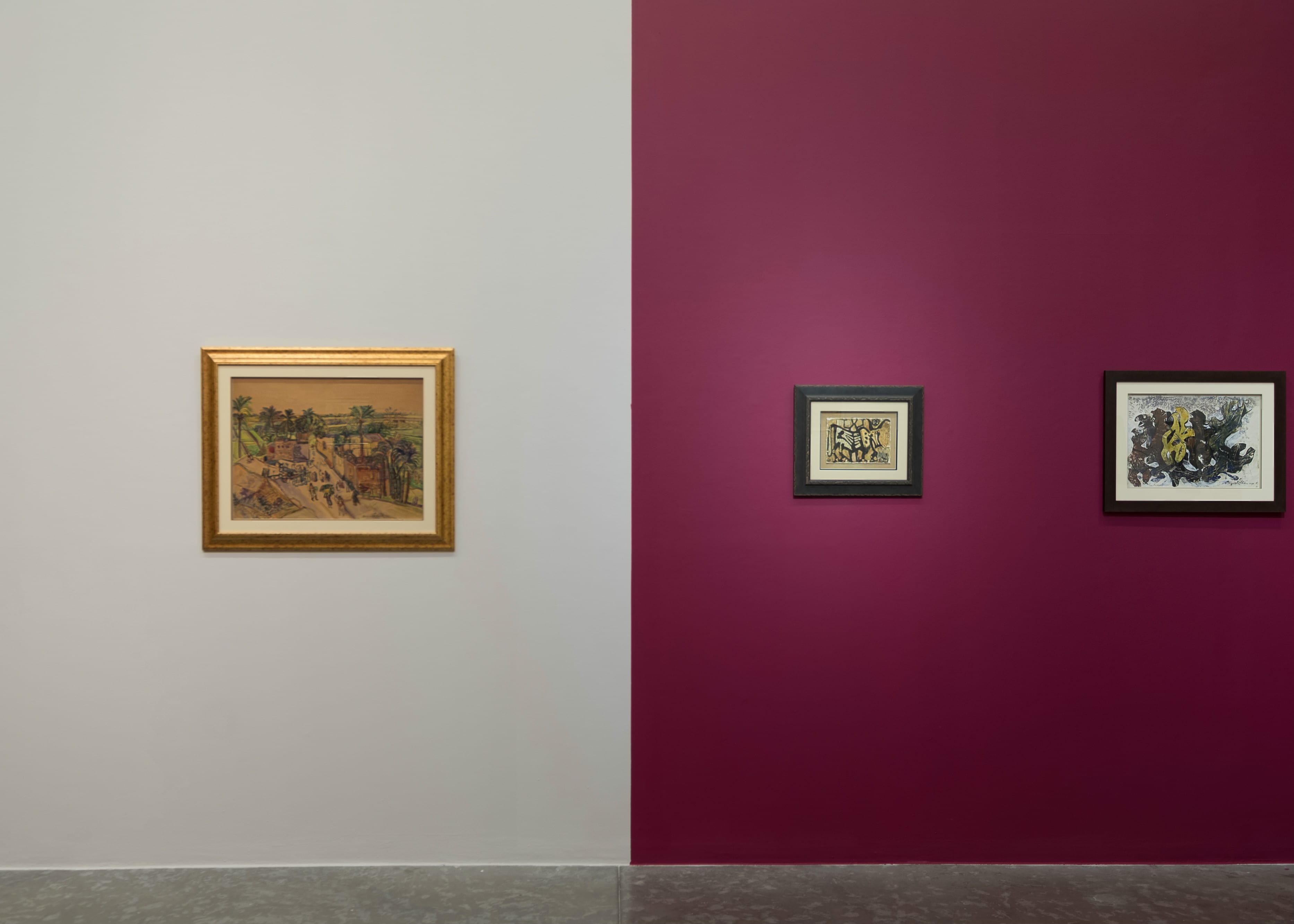 Modernist Women of Egypt, 2017. Installation view at Green Art Gallery Dubai.
With Al Dabbagh's support, Yasmin began digitising the gallery's archive and database, traveling to biennials and international art fairs and establishing connections with various individuals and organisations. "I was a 25-year-old writing emails saying 'hi I'm Yasmin, I'm the late gallerist's daughter and I've taken over'," she says. "I was like a sponge, taking everything in and learning, all of which contributed to my own maturity as a gallerist. I don't claim to know everything and I've come a long way."
---
Among Yasmin's priorities was to relocate the gallery, infuse its roster with contemporary artists and build a solid programme. The first artist she signed was Iranian-born, New York-based artist Kamrooz Aram, who had a major exhibition this year at the Museum Dhondt-Dhaenens in Belgium. In 2010, Green Art moved to Alserkal Avenue and the gallery's stable now includes Hale Tenger (Turkey), Alessandro Balteo-Yazbeck (Venezuela), Nazgol Ansarinia (Iran) and Zsolt Bodoni (Hungary), among others. Yasmin chose to keep the gallery's original name, adding, "it might not be hip or ultra-cool, but it's how this started and that's important to me." She still deals modernist works in the secondary market and stages one historical show per year as she feels that that maintains the gallery's legacy. In 2015, Green Art celebrated 20 years and marked this anniversary by inviting all those who had supported not only Yasmin, but her mother too. "Those are friends of the gallery, both new and old, the latter who may not be collectors anymore, but they believed in this space," says Yasmin.
---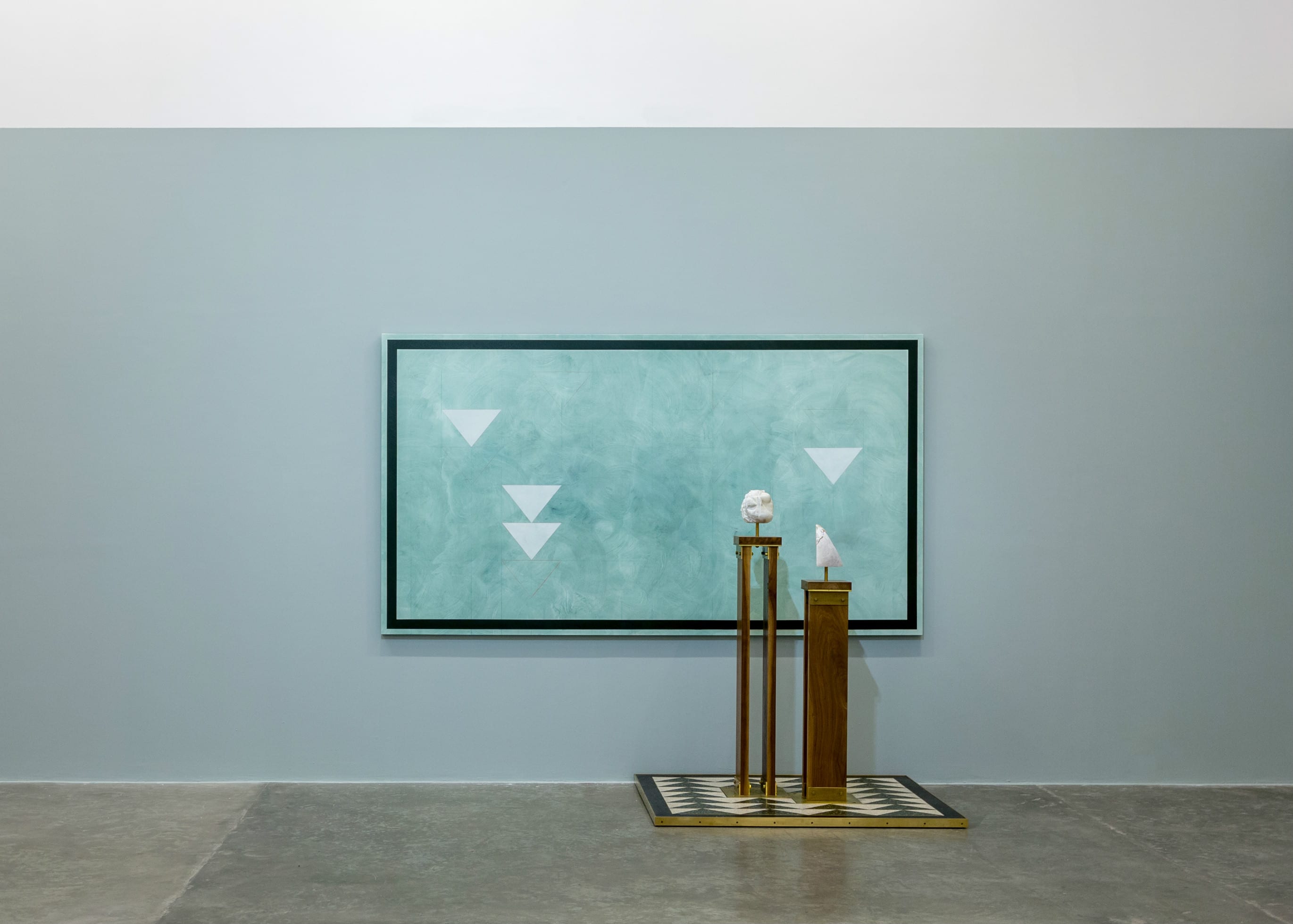 Kamrooz Aram, Recollections for a Room, 2016. Installation View at Green Art Gallery Dubai. 
---
---
All images courtesy of the Green Art Gallery Dubai, and the Atassi Family.
---
---
Digital Art at Art Dubai 2022
South Asian Art at Art Dubai 2022
Art Dubai Modern: The Soul of Progress
Art Dubai 2022 Contemporary Highlights: Craft and Geometry
African Art at Art Dubai 2022
Art Dubai Digital: 5 Works Not to Miss
Nancy Adajania on Bawwaba