Ahmed Mater's Three Careers
---
---
As a boy, Ahmed Mater would watch his mother paint the interiors of homes in the traditional Aseeri style of bright geometric patterns. The eldest of seven children, he would watch her create a shape and see his sisters fill in, in a practice that had been passed down from generation to generation. "This was my earliest artistic memory and also my first contact with colours and shapes," says Mater. "It wasn't just art: each house told its story through these patterns – the number of children, the family's social status, family-owned land, assets and other socio-economic information. Every pattern symbolised something." For 13 years, Mater lived in Rejal Alma, his father's village in the mountainous Aseer region of south-western Saudi Arabia. Life was simple, the landscape idyllic and the young boy worked his parent's farm. His grandfather, a shaman, healed with herbs – a practice that came to have a lasting impact on Mater.
---
---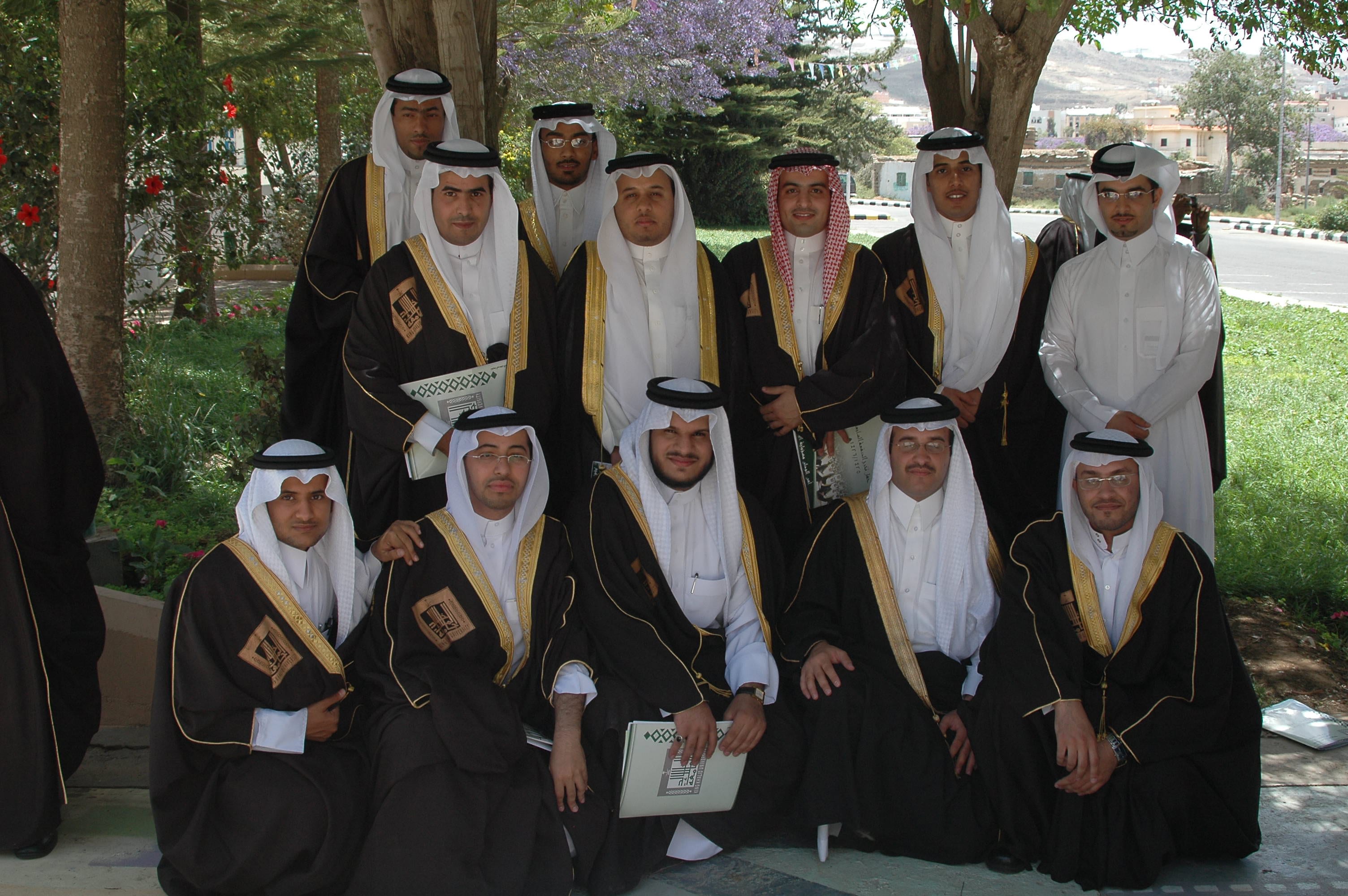 Ahmed Mater (second row, left) at his graduation from King Khalid University, Abha College of Medicine in 2006. 
---
---
In 1994, the family moved to Abha, the regional capital of Aseer and from where Mater completes his secondary school. The transition from village to city provokes in him questions related to tradition and modernity and he was keen on traveling abroad to pursue cinema. "It was either law, medicine, engineering or the army," laughs Mater, whose father was a sergeant in the Saudi army. He attempted all of the fields and then settled on medicine, joining the King Saudi University, Abha College of Medicine in 1998, believing at the time that surgery was the speciality he would select. "On my first day at the faculty, the doctor came in and said 'you don't need to attend if you don't want to, there is no attendance sheet; this is education for the living, for people'," recalls Mater. "I found common sense in this philosophy and appreciated his approach. Medicine, after all, is for others. It stands between subjectivity and objectivity and it sounds like art." His medical years were difficult and he cites the constant pressure he felt amidst a lack of time, but also, art kept calling. "Medicine doesn't accept anything – not art, not anything. It needs its own time. I tried to do both, but it was impossible. I didn't know if I was going to succeed as a doctor or an artist," he says.
---
By this time, he joined the Al Meftaha Arts Village, part of the King Fahd Cultural Centre established under the patronage of HRH Prince Khalid Al Faisal, who offered Mater and others studios, workshops and materials. The young artists studied under some Arab greats, including Saudis Dr Abdul Halim Radwi and Dr Ahmed Baqer, the Egyptian Dr Mostafa Abdel Moity and the Sudanese Dr Rashid Diab.
---
At medical school, Mater excelled in anatomical drawings and developed a deep fascination with psychiatry. The pull between art and medicine kept tugging and he found himself pondering which field to pursue and reading voraciously on Arab, Persian and Turkish philosophers. "I came to feel that it was art that could change life and I thoroughly enjoyed engaging in social issues," he says. Among his earliest works as an artist were the infamous X-ray series, which essentially marry both fields. "It was always somewhat entertaining when a family would stare at an X-ray and try to see what the human body contains. That surprise was akin to looking at an artwork," says Mater. "When I looked at an X-ray, it was like looking at another person and I then decided to include whatever I was reading." Those early works came to attract the attention of major institutions, including the British Museum, which acquired some only a few years later.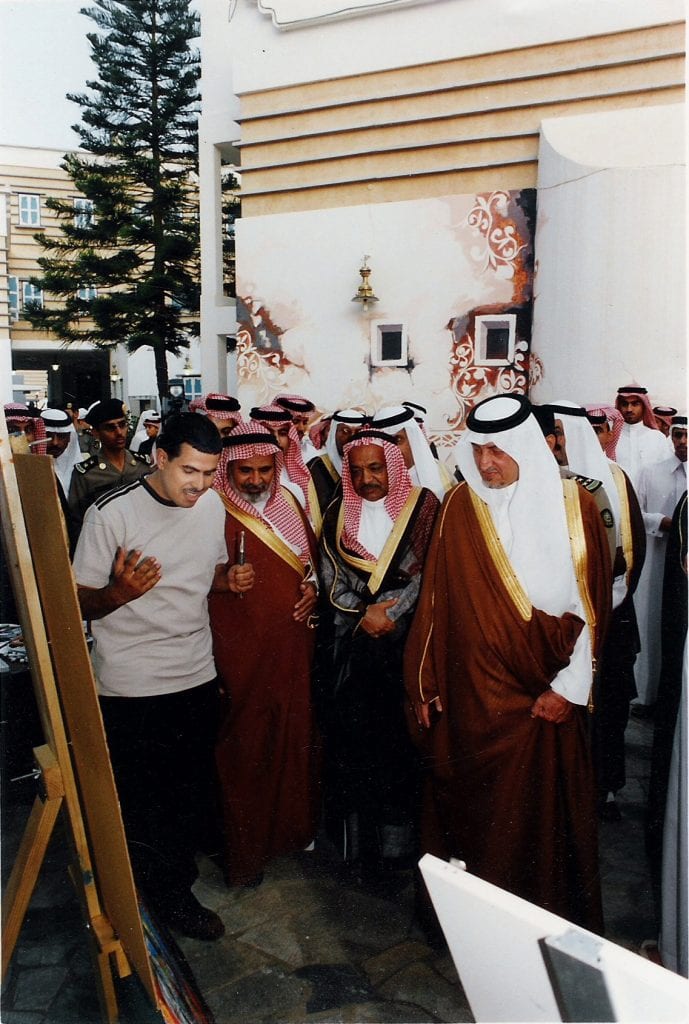 With HRH Prince Khalid bin Faisal Al Saud at Al Meftaha Arts Village, part of the King Fahad Cultural Centre in 2002.
---
---
Mater continued to participate in exhibitions from 2000-2003 in Saudi Arabia and met fellow artist Stephen Stapleton in 2003. The friendship developed and a creative collaboration led to the establishment of Edge of Arabia, a non-profit platform (then) aimed at promoting contemporary art from the Kingdom. By this time, Mater and his colleagues had formed Shatta, a group that staged conceptual exhibitions and which negotiated contemporary arts practices in Saudi Arabia. "It was young, reformist and a luxury for me," he recalls. "Those were among the best days of my life."
---
---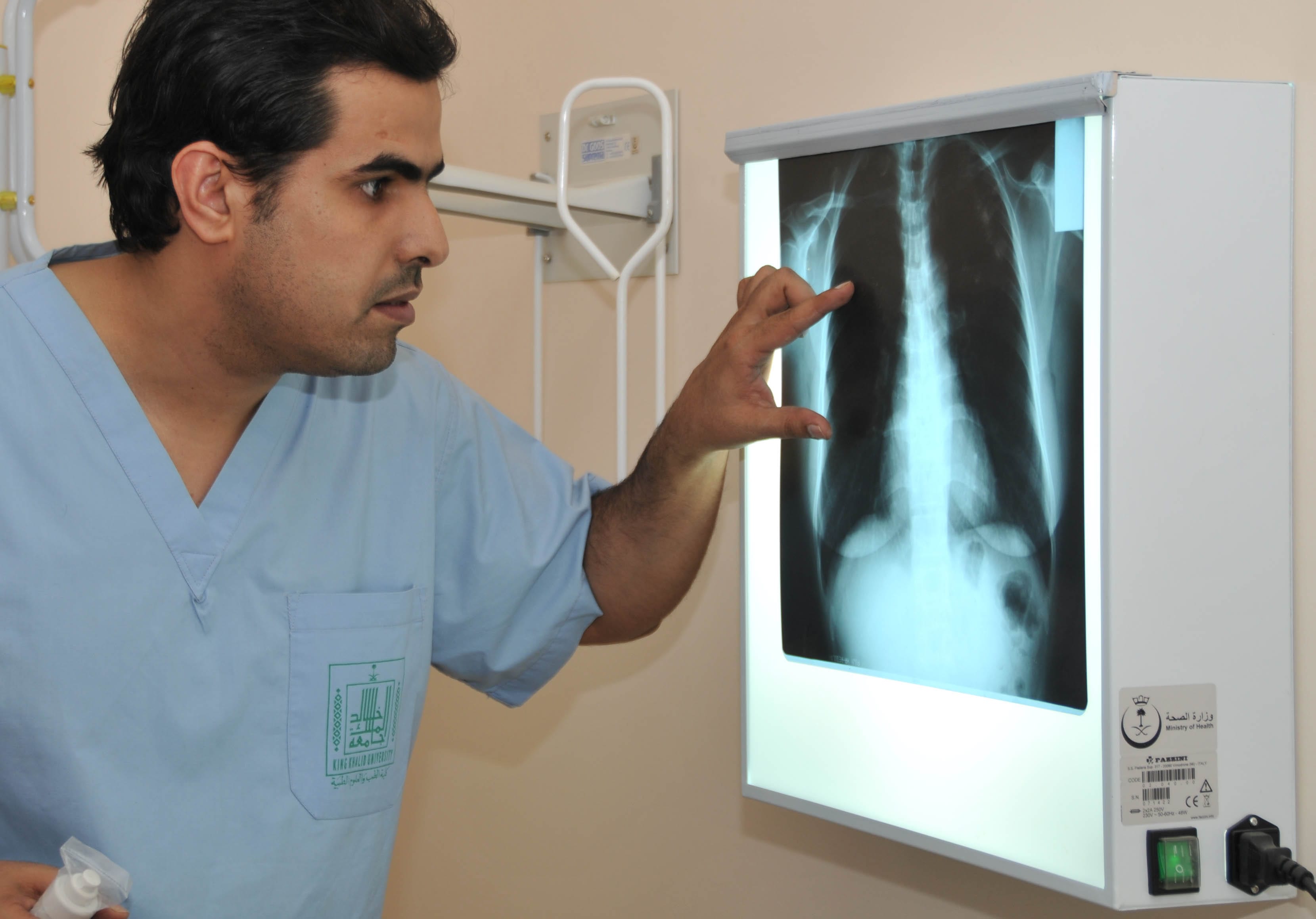 At Aseer Central Hospital in 2007. 
---
In 2006, Mater graduated with double Bachelor degrees in Medicine and Surgery and works as a resident doctor at Aseer Central Hospital. In the same year, his X-Ray work (now acquired by the British Museum) featured in the seminal exhibition, Word Into Art, which debuted in London and traveled to Dubai. "That show was a game-changer for all of us," says Mater. "These were major moments in Saudi contemporary art; there was so much excitement, even in Sharjah and Dubai." A series of important exhibitions followed; among them at the 2007 and 2013 editions of the Sharjah Biennial, the SOAS Brunei Gallery in London in 2008, at collateral events at the 2009 and 2011 editions of the Venice Biennale and the 2012 Hajj: Journey to the Heart of Islam at the British Museum, among others. In 2016, he became the first Saudi artist to stage an exhibition at the Smithsonian Freer Sackler Gallery; and this December, will present a solo at the Brooklyn Museum.
---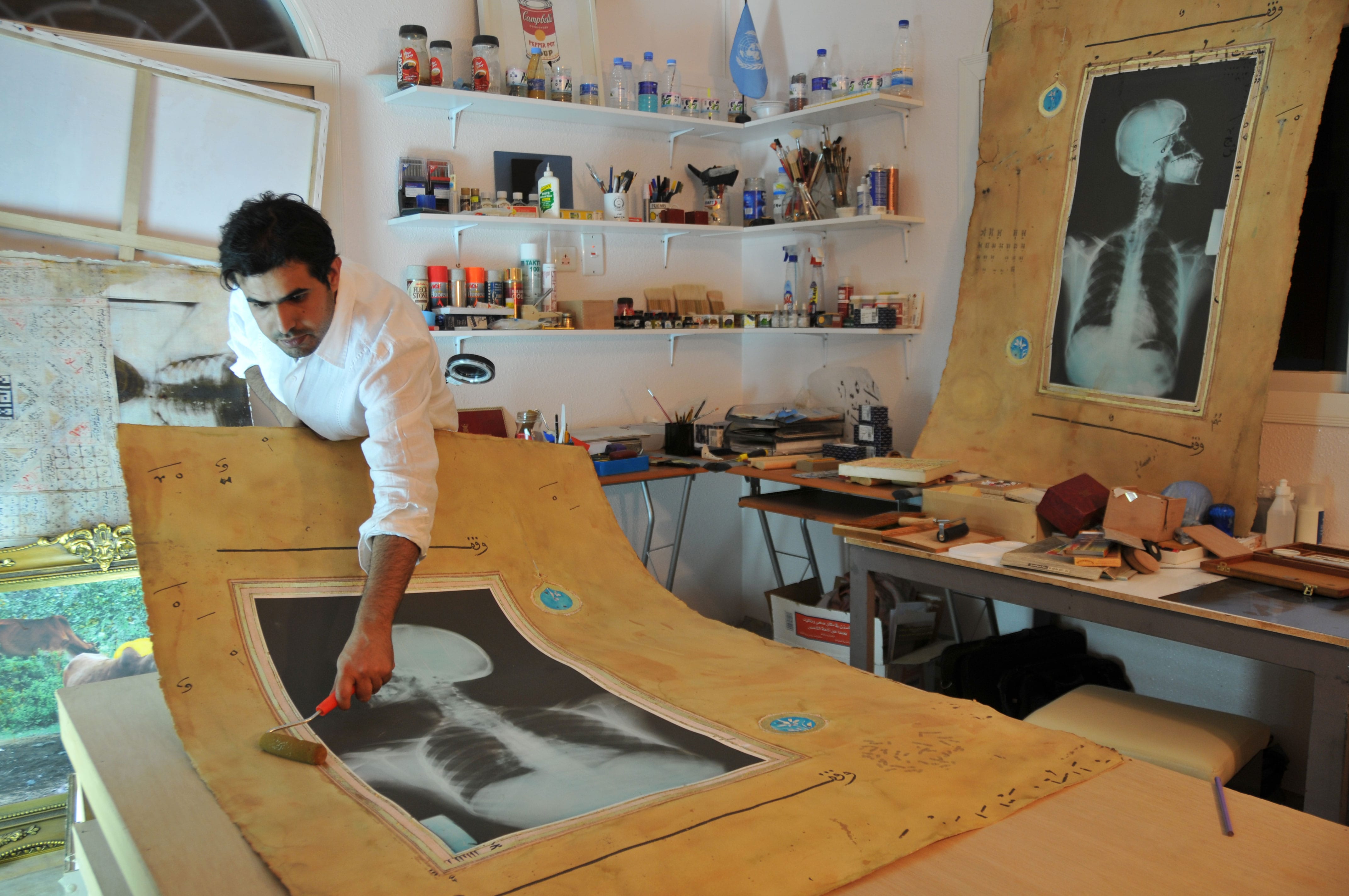 ---
By 2010, Mater commits himself wholly to art with a move to Jeddah, where he founded Studio Pharan, a "cultural mining project" and think tank, acknowledging that team effort and discussion are essential to an art scene's development. Perhaps the work that he is most recognised is his documentation of the radical changes that have swept the holy city of Mecca. "I kept asking myself what my role is in all this. Mecca is a city of change, a city about travellers. It always had a safeguarded identity, but recently it drastically changed and new aspects have been added to it," he explains, citing the support of Mohammed Hafiz and Hamza Serafi, co-founders of Athr, Jeddah's progressive art space which has propelled the careers of several Saudi artists.
---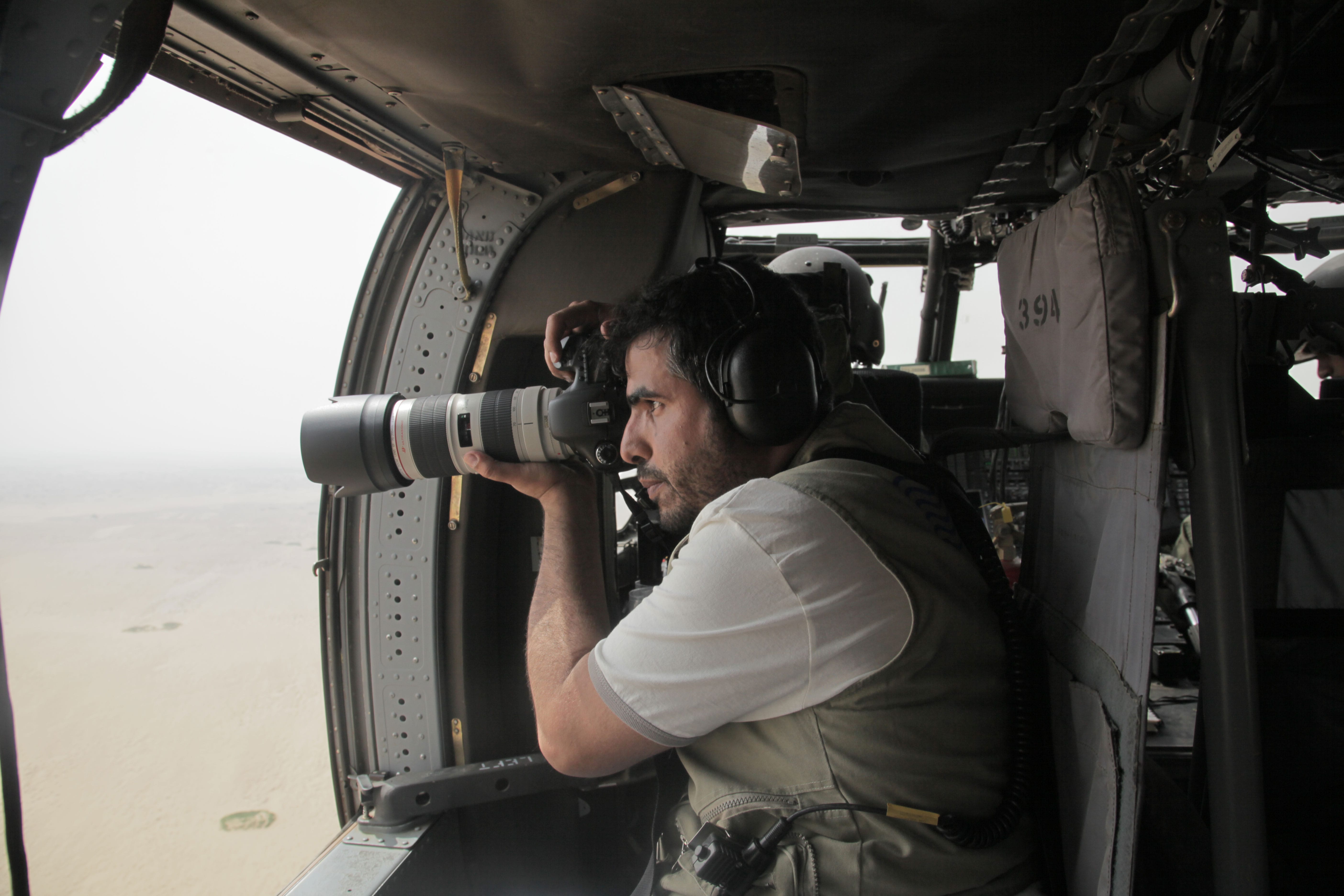 Capturing aerial photography of the Holy Ka'aba and Mecca as part of his extensive documentation on the radical changes to the Holy City in 2013.
---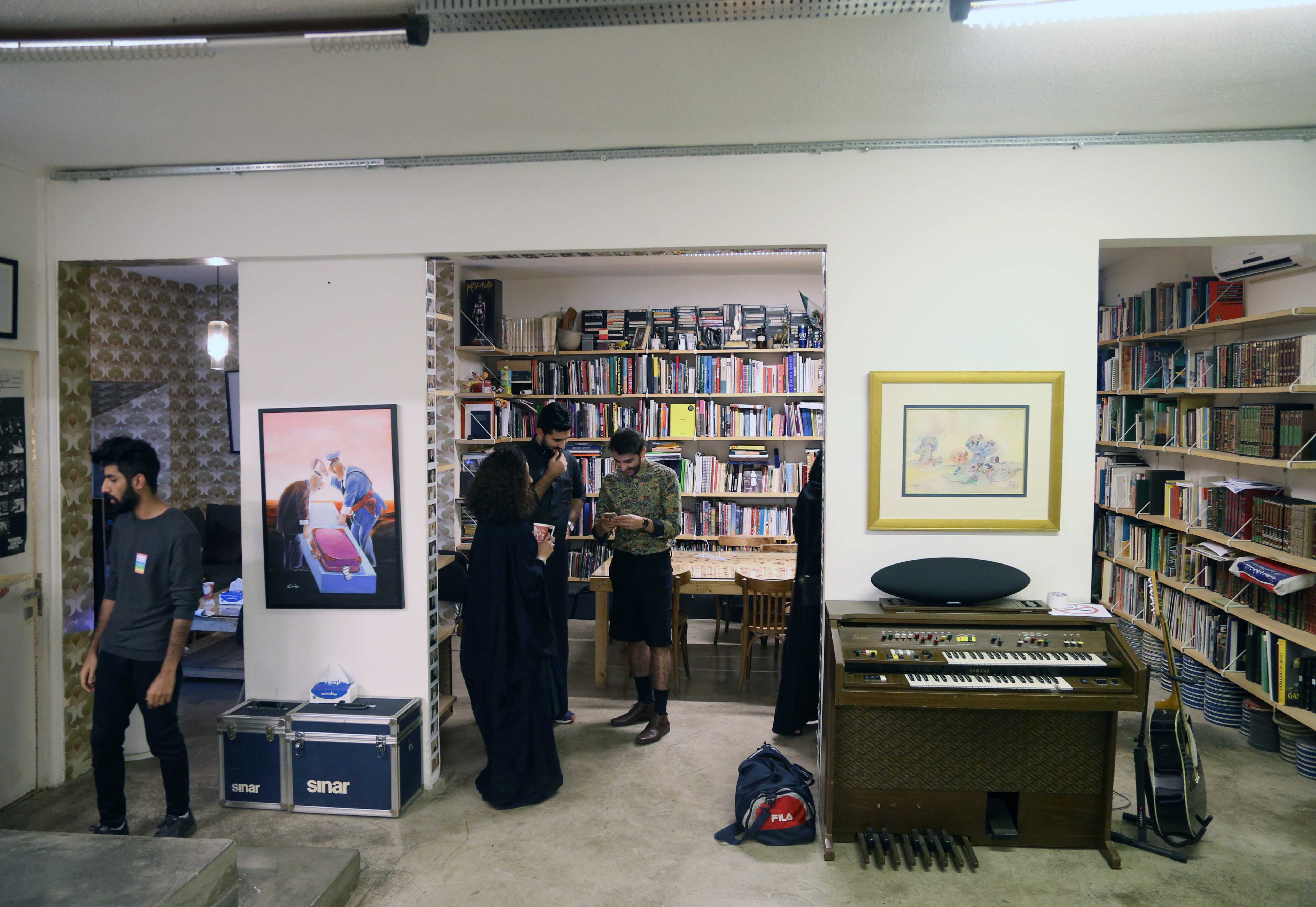 Interior of Studio Pharan in Jeddah in 2015. 
---
Earlier this year, his career took another turn when he joined the Prince Mohammed bin Salman bin Abdulaziz Foundation (MISK). "There are progressive changes happening in Saudi and young people becoming involved in the government – a generation eager for change," he says. "I just floated an idea and a plan and here I am. MISK is a non-profit entity and this is why I accepted. This is a mission, I will do what I can do. I want to make sure the dream is going in the right direction with the right objectives. I hope I am able to do something for the next generation and for the arts to flourish."
What about medicine? "I don't miss it at all," he laughs. "Art was and still is my mission; it's just taken a different course."
---
---
---
All images courtesy Ahmed Mater.
---
---
Digital Art at Art Dubai 2022
South Asian Art at Art Dubai 2022
Art Dubai Modern: The Soul of Progress
Art Dubai 2022 Contemporary Highlights: Craft and Geometry
African Art at Art Dubai 2022
Art Dubai Digital: 5 Works Not to Miss
Nancy Adajania on Bawwaba